Chromecast support is now available for Synology DiskStation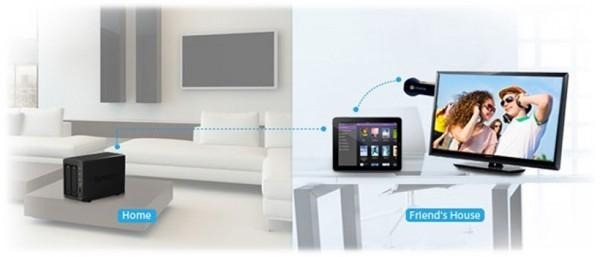 In late January, we mentioned that Synology was waiting for Google to give the approval on an app that would support streaming from the DiskStation using Chromecast, thought the feature was live in the DSM 5.0 beta. We were more than a little excited at the prospect of being able to stream content from the DiskStation storage devices to the TV. If you were excited at the thought of that, the DSM 5.0 update is available and out of beta now.
Synology DiskStations are network attached storage devices that let you backup your favorite content, including video, locally and then access it over the web from wherever you are. With support for Chromecast available, you can take your Chromecast to a friend's house and then use a PC to link to your DiskStation and stream your content to a TV.
Synology's implementation for Chromecast support has a few differences than some of the others out there. It lacks a Cast icon on each piece of your content as you find in apps such as YouTube and others. The implantation falls in line with Synology's implementation of AirPlay and others so the interface is consistent.
To take advantage of the Chromecast features the DiskStation needs to be running DSM 5.0 version of the software or higher. Any mobile devices connecting to Chromecast also has to be running the latest DS Audio and DS Video apps as well. Both of those apps are available right now.
SOURCE: Android Community