Chromecast support arrives on Gear VR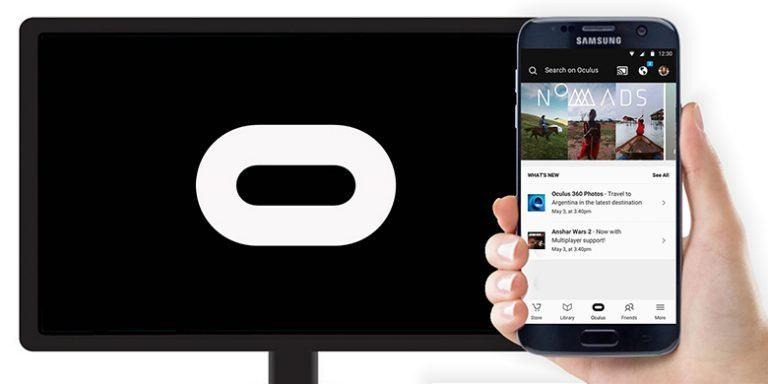 Those of you with a Gear VR will probably like to hear that Samsung and Oculus have brought Chromecast functionality to the VR headset today. With this new functionality, you'll be able to stream the content you see through Chromecast, for instance allowing you to broadcast what you're currently experiencing through your TV.
Why would you want to do that? Well, it would be fairly easy to introduce someone to VR by livestreaming it to a TV. That's especially true if the other person is experiencing VR for the first and is feeling a little lost as a result. Instead of having them describe what they see, you can instead just see what they do and give them directions based on that.
Streaming through Chromecast seems to be pretty straightforward. According to the write up on the Oculus website, you only need to hit the cast button within the Oculus app, select the Chromecast you want to stream through, and then boot up your Gear VR. The only requirement is that your Gear VR app and Android OS have each been updated to the latest versions.
READ MORE: Samsung Gear VR with Controller hands-onGear VR serves as something of an entry level virtual reality headset. Instead of requiring a high-end PC to back it up, Gear VR only requires a recent Samsung phone. This can be anything from the Galaxy S6 and on, making the Gear VR the more accessible option for a lot of people looking to dip their toes into the world of VR.
A couple months back, Samsung launched a new version of Gear VR complete with a controller to better compete with Google's Daydream View headset. There's even a chance you got to take one of those home for free, assuming you pre-ordered a Galaxy S8 or S8 Plus. If you did, then the only thing left to do is to pick up a Chromecast and begin streaming to your VR adventures to your TV.
SOURCE: Oculus