Chromecast sells out as Google cancels Netflix promotion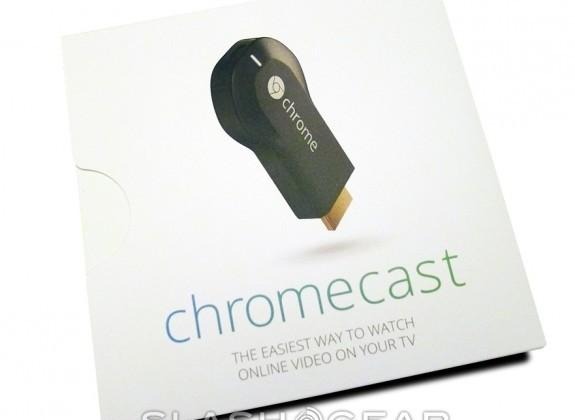 Chromecast, the nifty $35 HDMI dongle from Google, was being offered alongside a free three months of Netflix promotion that had been offered on a limited basis. That promotion has already run out, with Google stating that the free service offer has been cancelled. Shortly after that, the Chromecast itself sold out entirely.
The Chromecast brings video streaming to one's living room in a very small form factor, with the dongle being about the size of your average USB drive and plugging directly into the TV. With a price tag of only $35, the device already stood apart, but the Netflix promotion perhaps pushed it over the edge – three free months of service was a value of about $24, reducing the overall cost of the device to nearly nothing.
There was a very short period between the device's announcement and the time it went live for sale on the Google Play Store. The shipping time was originally set for immediately, but switched over not too long after to a shipping time of 3 to 4 weeks. As our friends at Android Community noted, the Chromecast is now sold out at Google Play, as well as Best Buy and Amazon.
It is not surprising, then, that the Netflix promotion has already run out. Google told the LA Times in a statement, "Due to overwhelming demand for Chromecast devices since launch, the 3-month Netflix promotion (which was available in limited quantities) is no longer available." It followed this up with confirmation that those who bought the device before the promotion ended will still be able to redeem their free Netflix service.
If you head over to your local Best Buy, you might still have luck grabbing one in person, but otherwise you're looking at a few weeks of waiting, and you won't be getting a Netflix promo code with it. Curious about the device, but not sure if it's your thing? We have everything you need to know about it for you over in our SlashGear 101.
SOURCE: Android Community