Chromecast Audio is officially discontinued and fully sold out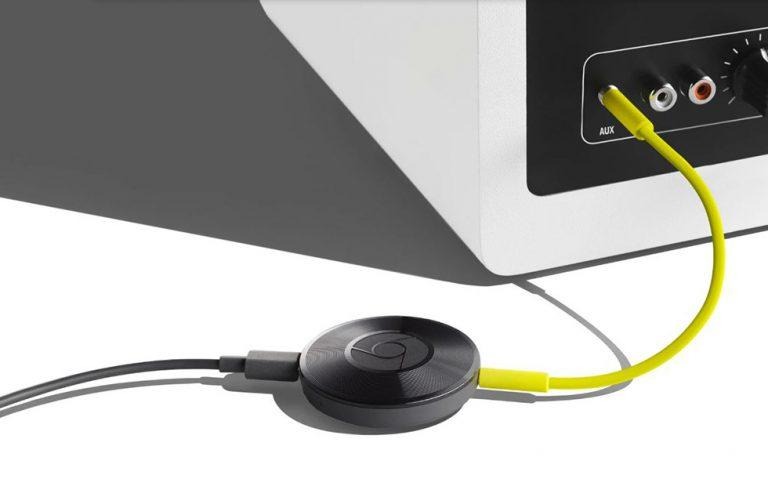 Earlier this week, a Reddit post claimed that Google Support had confirmed plans to discontinue Chromecast Audio. The poster reported that they'd ordered a Chromecast Audio for Christmas, but that it had been cancelled by Google with discontinuation as the reason. That was an unofficial claim, but things changed today with confirmation from Google that Chromecast Audio is officially over.
Chromecast Audio visually resembles the regular Chromecast video product, but features a 3.5mm audio jack and cable rather than an HDMI cable. The device supports lossless audio, making it possible for discerning audiophiles to stream music from their device to a connected speaker over WiFi. Though originally priced at $35, Google recently slashed the cost to only $15 each.
The device is listed as "Out of Stock" and no longer available to purchase through Google's online store. Following the Reddit post, Google has confirmed to Android Police that it stopped manufacturing Chromecast Audio, though it will continue to offer device support for existing customers. "Our product portfolio continues to evolve, and now we have a variety of products for users to enjoy audio," the spokesperson explained.
Because manufacturing has ended and Google has sold out of its stock, customers will no longer be able to get the Chromecast Audio through Google itself. Some other online retailers, such as B&H Photo, now list the product as discontinued, but others continue to sell remaining stock. Once that is gone, only used units will remain.
Though Chromecast Audio had its own appealing features, it's worth noting that the regular Chromecast dongle can also be used to cast music content — the downside being that it will be played through whatever device the HDMI is connected to, such as a TV. If the TV is hooked up to a proper sound system, though, the experience is more or less the same.