Chromebooks' new age is coming along with Adobe Android apps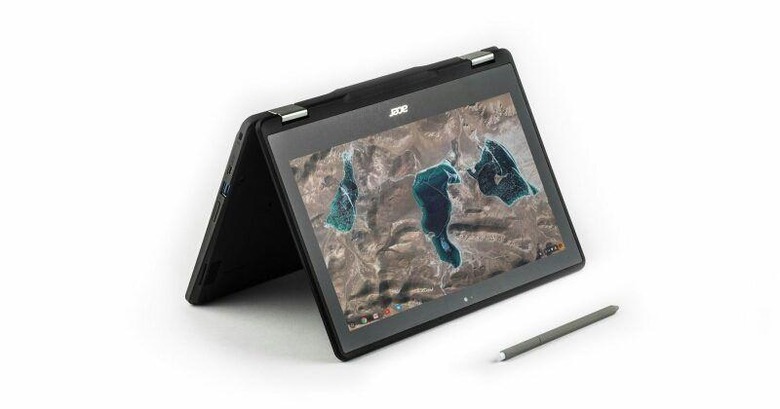 Google and some of its partners have revealed a few things that should have Chromebook fans gushing, and maybe Android users a bit anxious. Perhaps to emphasize that its Chrome OS platform and Chromebook device line is far from dead, Google has revealed two new Chromebooks with a more creative bent. That ties in well with Adobe's announcement of its Android apps being optimized for Chromebooks, heralding the day when Android apps on Chromebooks will be as normal as Android apps on Android devices.
Google is still primarily advertising Chromebooks as an educational tool, though it is really open for everyone to use. But these days, educational institutions have gone beyond the traditional PC or laptop form factors, and Chromebooks need to adapt as well. That's why the new Asus Chromebook C213 and Acer Chromebook Spin 11 are flaunting a capability never before seen in any Chromebook (except for Samsung's recent Chromebook Pro): a stylus.
That last bit is a nice segue into a new suite of apps that are coming the Chromebooks' way. No, not Chrome OS apps but Android apps. Instead of trying to develop Chrome-specific apps from scratch, Adobe saw it fit to just take its existing Android apps and optimize them for a Chrome OS experience. Those apps include Photoshop Mix, Lightroom Mobile, Illustrator Draw, Photoshop Sketch, Adobe Comp CC, and Creative Cloud Mobile. These, together with other new creative apps, make a strong case for the Chromebook as more than just a student's tool.
Just as interesting, however, is what Google has planned for the Chrome OS ecosystem. It has more or less acknowledged that it plans to introduce more device form factors, including detachable 2-in-1s and tablets. This, paired with the promise of complete Android app support this year, could rekindle discussion about Chrome OS eventually displacing Android tablets in the long run.