Chromebooks might sport fingerprint scanners soon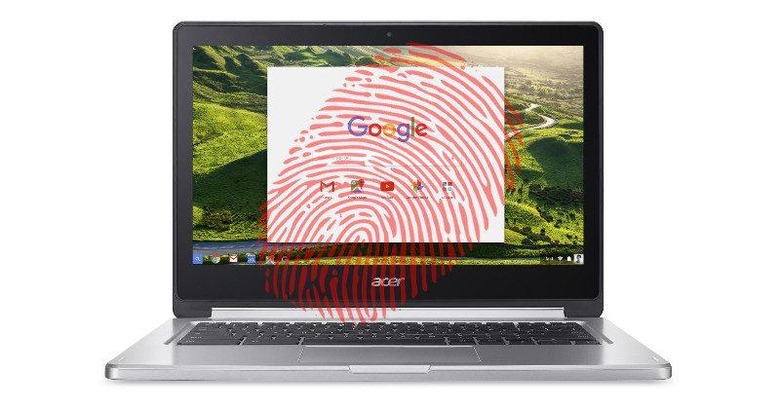 Chromebooksare experiencing a revival in market interest, in no small part thanks to Google's promise to bring Android apps to the platform. Given that renewed uptake, it is probably high time that Chromebook makers update their wares to modern standards. Acer's new Chromebook R 13, for example, is trying to take on the tablet and convertible laptop market. Based on some commits to Chromium, on which Chrome and Chrome OS are built upon, upcoming Chromebooks could also start supporting stronger security measures, including support for fingerprint scanners.
Fingerprint scanners are nothing new. In fact, they've become so commonplace that it's more surprising to not see them in devices. They are mostly found on smartphones and tablets but even some Windows laptops are starting to feature them as well. Soon, even the MacBook Pro might be joining the party, followed by the next Chromebooks.
Considering how Google sells Chromebooks as devices for schools and workplaces, it's quite odd that security measures like these are only coming to the platform now. In fact, it was only last month that support for unlocking via PIN codes was sighted in Chrome OS source code. Biometrics, especially fingerprints, add another layer of security and convenience.
Of course, that depends on whether manufacturers support the OS feature with appropriate hardware. Given how Chromebooks are usually designed to be low-cost devices, piling up features like fingerprint scanners could go beyond the budget. Then again, there are add-ons like Synaptics' USB fingerprint scanner that could offer the functionality after the fact, provided it supports the OS, and vice versa.
Chromebooks are getting a resurgence, ironically with help from Android. Believed by some to eventually take the place of Android tablets, Chromebook makers and Chrome OS developers will need to step up the game, and quickly, to fill in those shoes.
VIA: Chrome Unboxed