Chromebook Pixel LTE owners get data credit from Google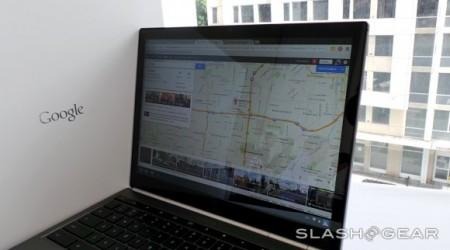 Yesterday, it came to light that the Chromebook Pixel LTE was having its free data shut off. The Verizon service users were promised for two years was being shut off after 12 months. Google has responded, offering users a credit for their trouble.
Google is offering anyone affected (read: any Pixel LTE owner) a $150 credit. A Google spokesperson said "While this particular issue is outside of our control, we appreciate that this issue has inconvenienced some of our users". The credit will come in the form of a Visa gift card, which can be used for anything you like.
The credit comes to users who have reached out to Play Support about the issue. If you've not reached out yet, you should: go get your free prepaid Visa! Google won't be sending them out to all owners, so you'll need to initiate the process.
It's a solution — sort of. Verizon says they're still looking into the matter, noting they're searching for a "solution". Seems as though Google is being quick to quiet this while Verizon is trying to figure out what's going on. That would explain why Google was busy covering their tracks while Verizon was announcing their stance on this matter.
Hopefully, Google has learned their lesson with LTE. The Pixel only works with Verizon, so anyone who needs data on their Pixel LTE will need a data plan. If that's you, now you know what to do with your $150 Visa card.
Source: Computerworld