Chromebook Instant Tether coming to non-Pixel Android phones in Chrome OS 73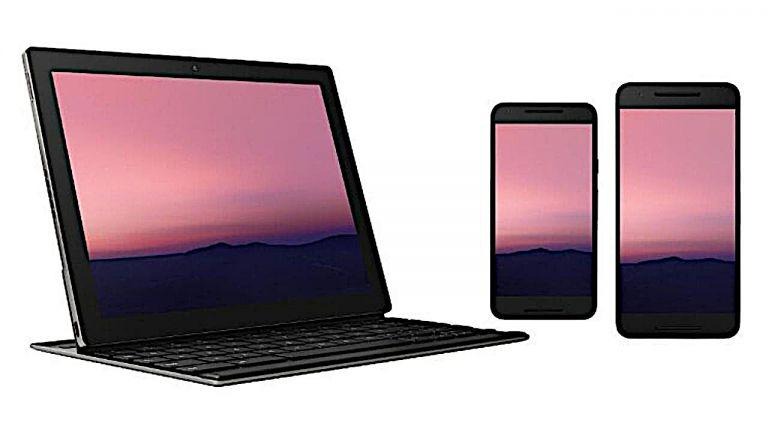 Although some laptops these days are starting to sport SIM card lots for their own connectivity, majority still don't. That's true even for more portable 2-in-1s. And while it's possible to use your phone as a hotspot, the process of tethering isn't as seamless and quick as just flipping a single switch. Google's solution, inspired by Apple's Instant Hotspot, is to implement Instant Tethering between Chrome OS and Pixel or Nexus phones. Now that feature is reportedly becoming available even on phones not made by Google.
It's been nearly two years since the feature was introduced and is admittedly one of Chrome OS lesser known killer features. In a nutshell, Instant Tether allows users to tether a Chromebook by simply selecting the phone from the list of Wi-Fi access points. This removes the need to first enable Wi-Fi hotspot on the Pixel or Nexus phone, confirming the action, and then switching to the Chrome OS device to look for that hotspot.
According to Keith I Myers, that same functionality will be open to non-Pixel phone starting Chrome OS 73, though that version is currently available only in Canary and Dev channels. But once it hits stable, you will be able to register an Android phone running Android 7.1 Nougat or later for Instant Tethering. In Myer's test, he used a Samsung Galaxy Note 9 (running Android Oreo).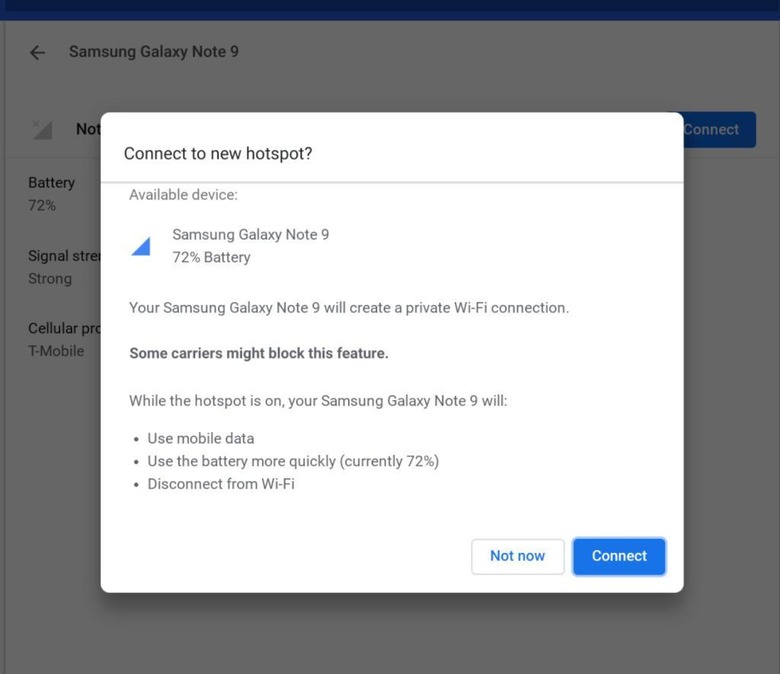 While it's definitely a convenient feature, the usual caveats and requirements apply. For one, it doesn't seem to work yet with all Android phones meeting that requirement. The most important, however, is that the carrier the phone is on must support tethering, which often incurs additional costs.