Chrome OS touch controls now available [in this Beta update]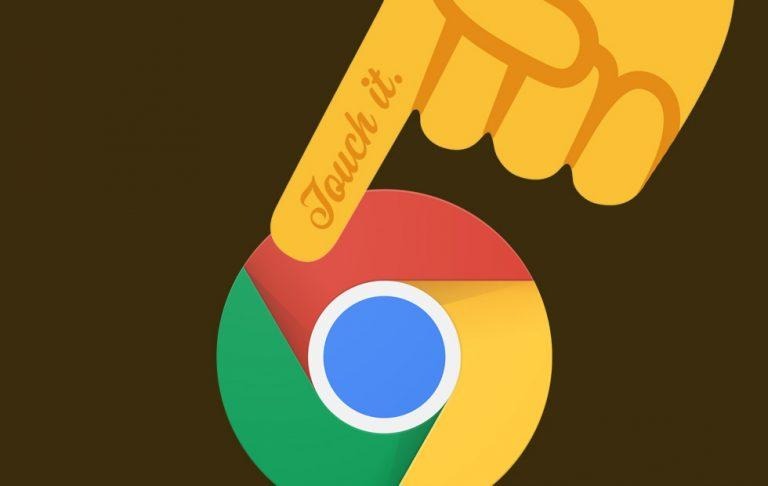 Touch controls and a new UI have been introduced in the most recent release of Canary, the Beta-like state of Google Chrome OS. Google Chrome OS is in a constant state of flux, partially because of the manufacturers that've pushed for functionality that's not been a major part of the software in the past. Google, too, released their first higher-end Chromebook with a touchscreen on it – the first Google Chromebook Pixel.
This newest build of Canary includes this experimental mode for Chrome – one that might look pretty wild to the average Chrome OS user. This version of the web-aimed operating system has a new way to access apps and search. The Google Search bar rests with a set of 5 suggested apps at the bottom of the screen – from there, the swiping begins.
Swiping up from the bottom of the display brings up the entirety of the user's Chrome apps. This will also allow the user to access their full set of Android apps – those functional in Chrome OS, of course. Tapping the microphone in the search bar opens up a separate window from whens the user can do a voice search.
The video above comes from Chrome addict and happiness evangelist François Beaufort. The video is a very brief demonstration of what's possible in this new build of Chrome OS in the Canary channel.
To enable this system, first press Esc + Refresh (F5) + Power. The screen will go blank, then a warning screen will show – in response, press Ctrl + D. This can take a long time – once the developer mode is ready, press Ctrl + D when booting to skip verification. When this build is open (to developer mode), press Ctrl + Alt + T.
In the command prompt just opened, type shell then sudo su, and press return. Then type the following command: update_engine_client –channel=canary-channel –update , and press return again. You'll be in Canary! You'll want to again close developer mode by continuing on with Ctrl + Alt + T, type shell then sudo su, and press return.
Then type sudo su –, and press return, type echo '–enable-arc' > /usr/local/chrome_dev.conf, and press return, type mount -o bind /usr/local/chrome_dev.conf /etc/chrome_dev.conf, and press return. Then press Ctrl + Shift + Q TWO times to sign out. Then you're ready to roll – sign in, reboot, sign in, and copy this address into your Chrome OS browser window: chrome://flags/#enable-fullscreen-app-list. Enable this flag, restart completely, and press the Search key (tiny magnifying glass).
Remember that all actions the user takes are the user's own responsibility. SlashGear is not responsible for any actions the user takes. If the user gets to Canary and wants to switch back, they'll want to do the Ctrl + Alt + T key combo, type shell, then sudo su, enter, and update_engine_client –channel=stable-channel -update , then press the space bar at boot.