Chrome OS to get Bluetooth battery indicator, virtual desktop keyboard shortcuts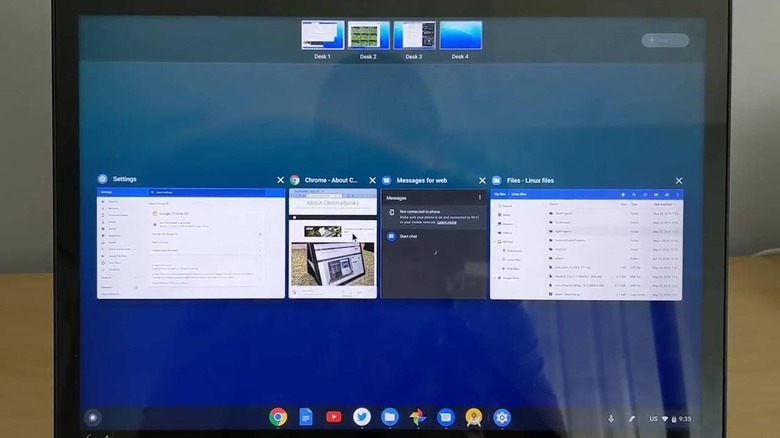 Google has pretty much axed the development of its Chrome OS tablets but it continues to build up the operating system as a platform for work as much as it is for content consumption. It's not yet there but each release takes it closer to that reality. In the next release or two, Chrome OS will gain the ability to see how long before your Bluetooth device dies out and how to manage virtual desktops in a way that won't make sense to tablet-only devices.
These two new features almost seem to come from opposite sides of the device spectrum considering the presumptions they make about the Chromebook. On the one hand, obsessing over the battery life of Bluetooth devices make the most sense for Bluetooth keyboards and mice, something that would be a problem with slate-only Chromebook tablets. On the other hand, virtual desktop keyboard shortcuts require, well, a keyboard.
Nonetheless, all kinds of Chrome OS users will find some utility with these two new features. Available on the Canary channel is a flag that will let you see how much battery is left on a connected device. At the moment, however, it seems that it can be quite picky about what device it supports as you can see in the non-working example below.

Virtual desktops are already en route to the next Chrome OS release but while the UI seems already stable and ready for prime time, interaction still has a few bits missing. Now one of those bits has fallen in place and now you can manage and navigate virtual desktops and apps without taking any of your hands off the keyboard. The video below shows how the current mouse-driven interaction model works.
These might seem like small features but it's the polish that Chrome OS needs to be taken as a serious contender in the productivity space. Unfortunately, there's no word yet on when these features will land as they are still works in heavy progress.