Chrome OS Rolls Out Google Assistant To More Chromebooks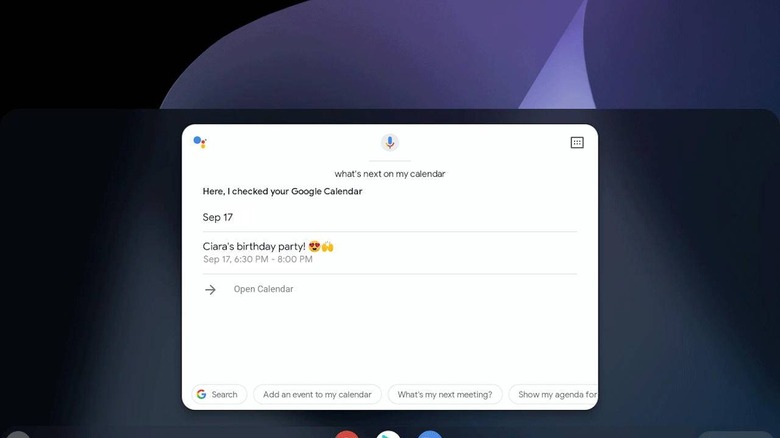 There is no single Google OS, at least not yet, but if there is one platform that ties all of Google's products together, that would be Google Assistant. the smart assistant is available on almost all of Google's presences across all devices, providing access to Google's treasury of knowledge on the Web as well as its services like Gmail and Calendar. Now that convenience is rolling out to more Chromebooks outside of Google's Pixelbook and Pixel Slate.
You might wonder what use Google Assistant will have on a class of device where fingers are almost always on the keyboard anyway. Of course, there may be some convenience in speaking out commands rather than typing them but there are also keyboard and app shortcuts available. Google Assistant, however, brings more than just simple voice control to Chromebooks and is pretty much Google's automation platform.
Google Assistant on Chrome OS does accept both spoken and typed commands and really shines in doing tasks without launching any app. That goes for setting reminders for birthdays or viewing your agenda for the day. Of course, Google Assistant has access to connected devices and appliances, such as Google's own Nest line.
Previously, Google Assistant on Chrome OS was only available on Google's own line of Chromebooks. Now it's rolling out to almost all Chromebooks. The setup process is almost similar to Android where users need to train the AI for their voice models. That may limit the compatibility of Google Assistant to Chromebooks with built-in microphones.

This latest update comes just a few weeks before Google's October event where it is expected to launch a new Pixelbook along with the Pixel 4. It might be a bit of a disappointment for some expecting a continuation of the Pixel Slate or at least a convertible device. This so-called Pixelbook Go is said to be more conventional and is geared towards portability rather than recent high-end features.