Chrome OS now supports installing arbitrary Linux packages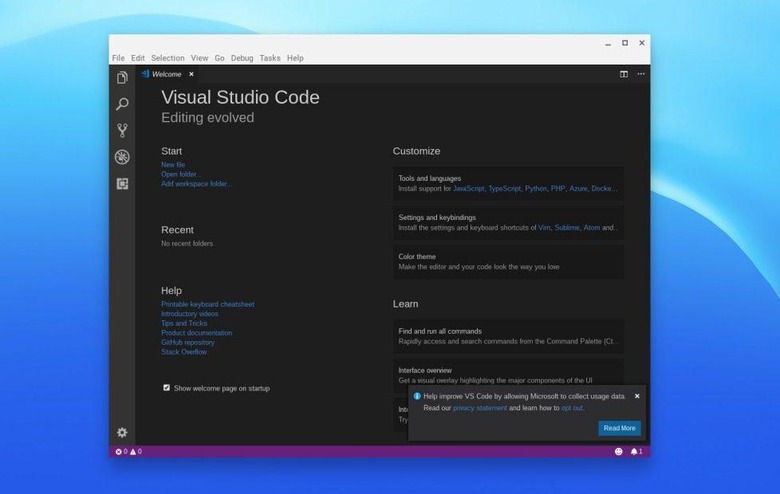 Samsung recently presented the Galaxy Tab S4 as the ultimate productivity portable device but initial reviews have been rather scathing. Thanks to its timing, Samsung's premium tablet is being compared to the likes of the cheaper iPad, the cheaper Surface Go, and, closer to home, Chromebooks. The latter, especially, is getting more and more talented and the latest experimental feature nearly turns it into that ultimate productivity OS. That is if you live and breathe Linux.
Chrome OS now officially supports three kinds of apps: its own Chrome apps, Android apps, and Linux apps. The latter, however, requires familiarity with the command line and installing only software available from the Debian repositories, the Linux version of app stores.
XDA and Chrome Unboxed discovered that's no longer the case. In the latest Canary builds, it is actually possible to install .deb packages by simply double clicking on the file in Chrome OS' file browser, pretty much like what you'd do on Windows, macOS, or even Android. Debian (.deb) packages, after all, are analogous to Android APKs or Windows MSI/EXE installers (technically they're not, but that's for a different story).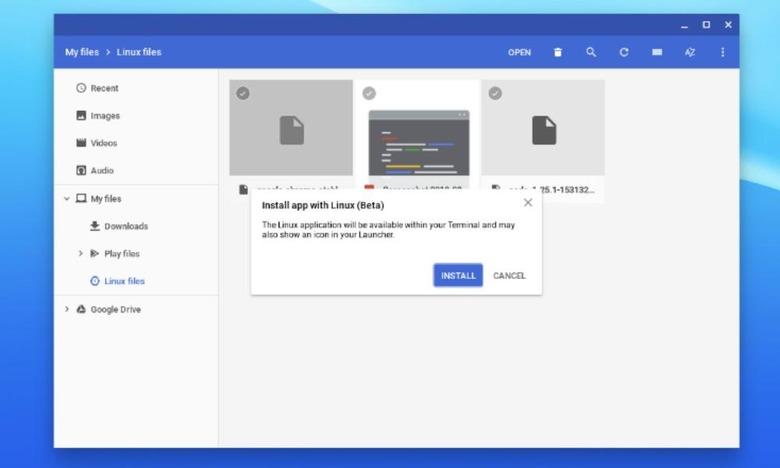 While enabling that feature requires going through a few hoops, it does mark an important milestone in Linux support on Chrome OS. Not all software available for Linux is available in Debian's repositories, especially proprietary ones. This would, in theory, allow any Linux program to be "sideloaded" on Chrome OS, including software like Visual Studio or, for fun, Chrome for Linux (running on Chrome OS).
Of course, it isn't available to all users just yet, not even those with Linux support on Chrome already. With the arrival of new Chromebooks in multiple form factors, including tablets and 2-in-1s, Chrome OS is well on its way in making Android tablets practically irrelevant.