Chrome OS 77 brings virtual desktops, media notifications, and more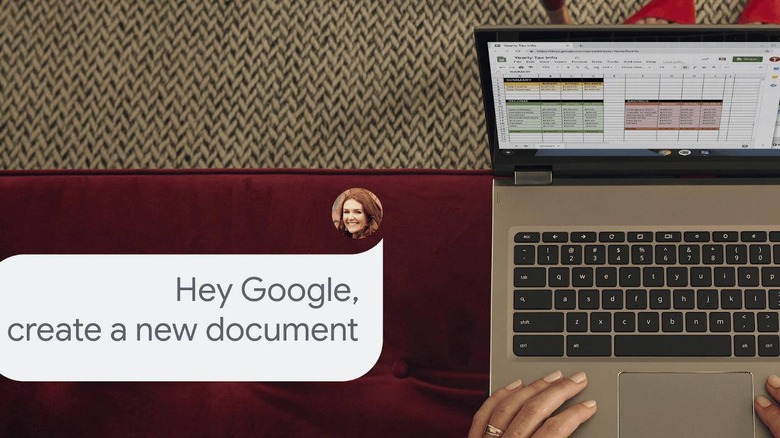 Google is expected to launch a new Pixel-branded Chromebook in just a few weeks and those vying for that device will have a shiny new Chrome OS release waiting for them. Of course, all Chromebook owners will be able to enjoy the new stable release of Chrome OS 77, though some might have features unavailable to older devices. With the latest release, Chrome OS is delivering features that makes the honestly odd operating system not only more accessible but also more productive.
Just last week, Google announced the wider availability of Google Assistant on Chromebooks. Previously available only on Pixels, adding the AI assistant, which can be controlled through both voice and typed text, turns Chromebooks into information and smart home hubs without having to pick up their phones. That feature is coming via Chrome OS 77 which is also bringing a lot more that we've seen in betas in the past months.
At the top of the list is Virtual Desks, Chrome OS' version of the age-old virtual desktop concept. This allows users to group their apps and windows into logical or topical desktops rather than filling a single screen to the brim. Chrome OS 77 also adds some parental control options in the form of bonus time for Family Link, awarding good kids with some extra moments with the Chromebook.
As Chromebooks become more widespread, their audience grows as well. Chrome OS 77 adds some features that help users navigate the user interface, like automatic clicks for those with accessibility issues. Lost in a sea of apps and can't find what's using your speakers? A new media notification is there to tell you. If you also need to switch to reading a web page on your phone, the Send this page icon is now directly located in the address bar.
These and more changes will be ready when Google unveils its next Chromebook, possibly along with Chromebooks from partner OEMs. But while the latter will tout advanced features like 360-degree hinges and styluses, Google's next Pixelbook will reportedly go old-school and be a traditional Chromebook with an emphasis on portability and productivity.