Chrome OS 76 introduces new features for work and even for play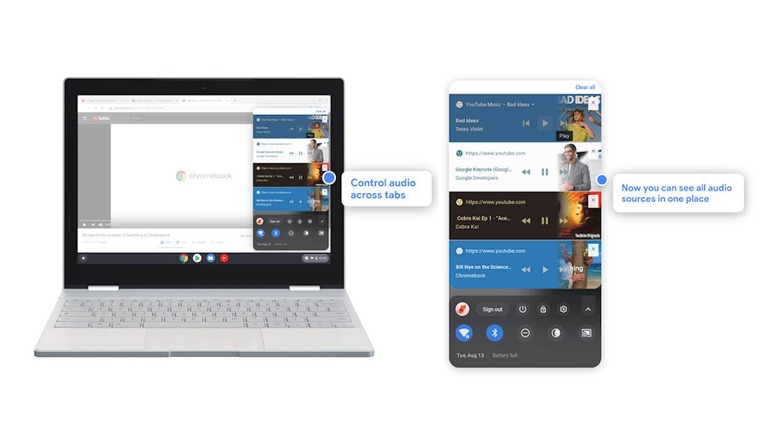 Considering its release schedule, Chrome OS doesn't get as much media buzz for each new version that gets rolled out. That doesn't make those releases any less substantial. In fact, the latest Chrome OS version 76 is one of the most notable ones, introducing much-needed features to turn the platform into a more proper competitor to the Windows and Macs. But more than just productivity features, Chromebook users can also be more productive in their entertainment activities.
Unlike Android, Chrome OS offers the more conventional form of multi-tasking but it is behind the likes of Windows or even Linux in one feature: virtual desktops. Chrome OS 76 introduces that admittedly niche capability, allowing users to create sets of apps and windows by tasks or whatever arbitrary grouping they may want.
Chrome OS 76 also introduces a better notification system that gives users more control. For one, they can easily clear out notifications now with a Clear all button. It also makes it easier to see which tabs or apps are playing audio and pause or resume them right from the same notification panel.
In case you also want to create new multimedia more than just consume them, the new camera app has been updated to make that easier. New modes have been introduced include the popular Portrait mode, a.k.a. bokeh. That said, the feature will first roll out to the Google Pixel Slate before arriving on other Chromebooks. Of course, the quality of the shots will depend on the quality of the camera on the Chromebook.
Along with the addition of Google Assistant on all Chromebooks and new accessibility settings like Automatic mouse clicks, Chrome OS 76 paves the way for Chromebooks to be seen as more than just "cloud netbooks". And with Android and Linux support, it has become an all-around OS for all kinds of users.