If there was still any doubt that Chrome OS is headed towards a multi-form future, release 70 of Google's operating system should probably banish that. This version brings a couple of features that not only improves compatibility with Android apps but also adds features for more touch-friendly tablet use, like floating keyboard. While some Chromebooks do have touch screens, such features make more sense when used on touch-centric Chrome OS devices without any keyboard attached.
The biggest change is the addition of a floating keyboard, a feature that makes more sense on a large touch screen than, say, a laptop or even a small phone where the keyboard is more or less fixed. Curiously, the on screen keyboard is still a feature hidden in the accessibility settings of Chrome OS. You can also switch to a handwriting keyboard to take advantage of Chromebook tablets that come with a stylus, like Acer's, Samsung's, and, of course, the new Google Pixel Slate.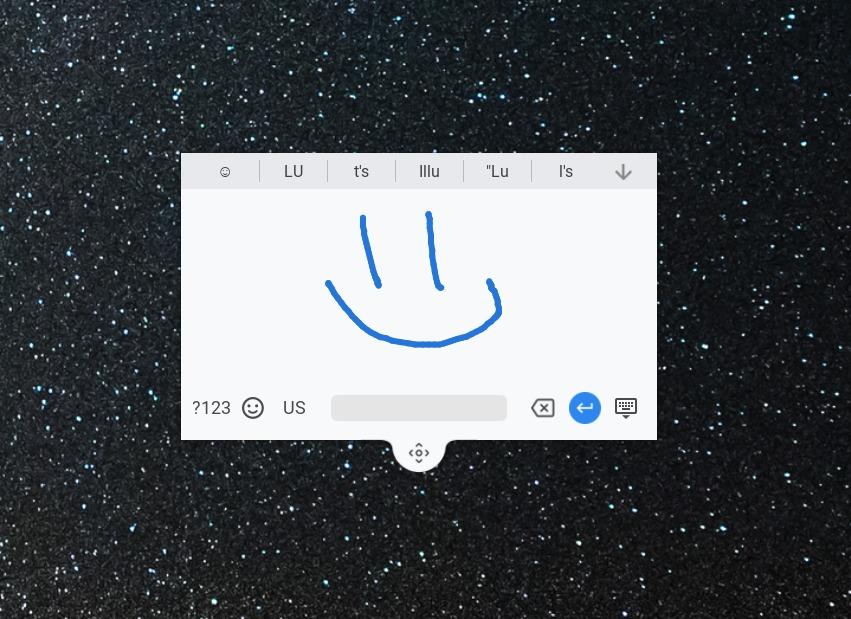 Chrome OS version 70 also nudges icons a bit to make them larger and, therefore, more finger-friendly in tablet mode. That is most evident in the launcher and the system tray. The update also supports Android app shortcuts that bring up quick access menu right on top of app icons.
As exciting as these changes may sound, not all Chromebooks are eligible for the update. Chrome Unboxed says only 33% of devices have received the update. In any case, some of the features might not make sense on other Chromebooks and those with older hardware might not even be able to take advantage of features like AV1 video codec support.