Chrome Now Has Picture-In-Picture Support For Some Videos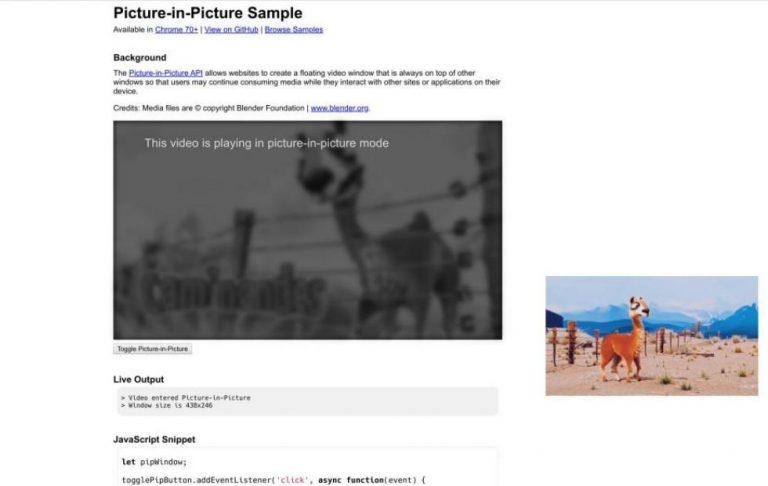 Social media not enough distraction for you? If you ever needed the ability to watch web videos of whatever sort while working away on some important thing in another browser tab, then Google Chrome has got you covered. As of today, Google has enabled Picture-in-Picture functionality in the stable version of the web browser. This means that users can now continue playing and watching videos even while navigating away to other tabs or even other apps. Well, at least for some videos.
Picture-in-Picture or PiP is becoming a more common and much-requested feature in web browsers of late. We'll leave out the debate about the pros and cons of multi-tasking but. like it or not, there will always come a time when you'll want or need that web video to be playing and always visible even if you turn away to other tabs or apps. Earlier this month, Google enabled the YouTube miniplayer for its Web browser version. But, of course, that only works for YouTube and within the YouTube tab.
With Chrome's PiP, almost every video can be reduced to a small movable box that stays on top of all your other windows. The feature is now available on Chrome for Windows, Mac, and Linux (mobile coming soon), but you have to enable the appropriate flag first by going to this settings URL:
chrome://flags/#enable-surfaces-for-videos

Once enabled, you will be able to right-click on an embedded video to select the Picture-in-Picture option from the menu.
There is one catch, however. Not all pages with videos support Chrome's PiP. Developers will have to explicitly use the API to support it. That said, Google developer François Beaufort also provides a Chrome extension that enables it for any and all web pages. You'll just have to click on the extension's toolbar button to switch back and forth between normal and PiP.