Chrome iOS update brings chatty Google voice search

While the Google Search app brought the voice recognition and smart responses of the most recent update to the Google Search engine to iOS, this week it goes in-browser with Chrome as well. The Chrome web browser update comes in with natural voice recognition and searching without typing – sort of like what you get with Siri. Here voice recognition gets a boost, quicker recognition with text streaming as you chat, and responses spoken aloud.
Like what the Google Search app does on iOS, here Chrome offers the advanced system straight through the browser. This system also works with Google Now, showing results for weather, sports scores, and Google-provided connections to your social networking circles through Google+.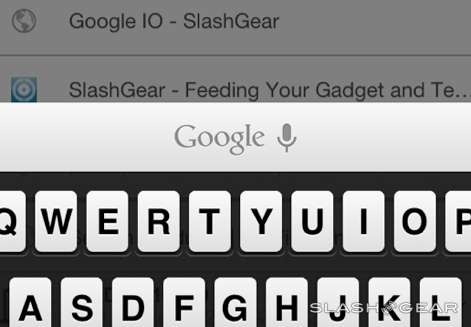 Version 27.0.1453.10 of Chrome was pushed today to all iOS users, both iPad and iPhone – and iPod touch, of course – and this update is entirely free, as always. Inside you'll also find what Google touts as faster page reloading as well as stability and security improvements along with bug fixes galore. As with past updates to Chrome, this June 3, 2013 update will require a tap of the "update" button inside the App Store.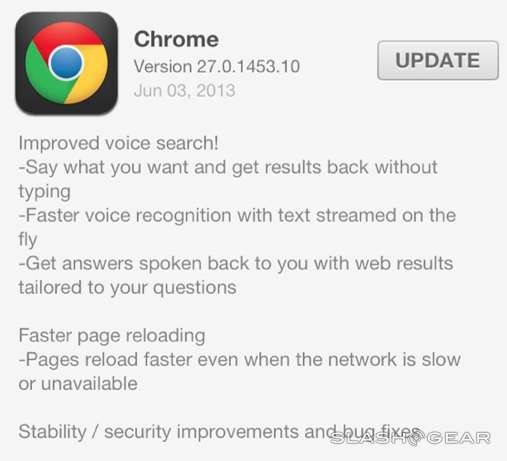 Google continues to make pushes into the iOS universe with their systems such as Google Now, Chrome, and soon Google Music, as well. This update is only the latest in a string of efforts to bring the innovations shown at Google I/O 2013 to both Android and Apple's mobile operating system iOS.