Chrome for iOS gets Material Design, Handoff support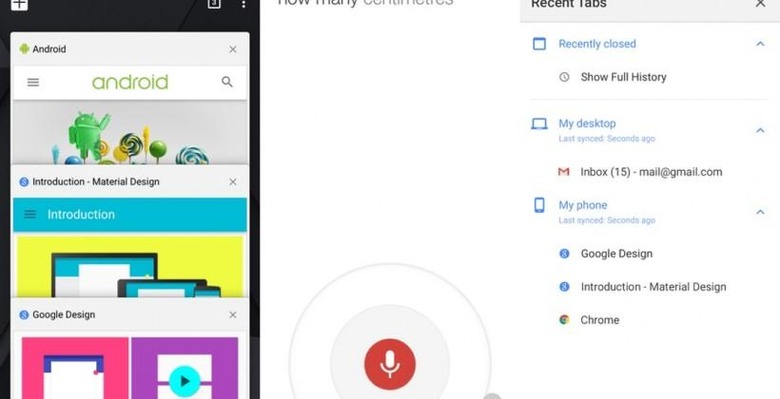 Today, Google is announcing they're updating Chrome for iOS users. With the refresh, Google's browser will get a Material Design makeover for iOS, as well as optimizations meant for iOS 8. It will also take advantage of the larger screen real estate made possible with the iPhone 6 and 6 Plus. Interestingly, Google is supporting Handoff for iOS, and will allow you to pick up web pages on your "default browser on OS X". Also, there are the stability improvements and bug fixes you'll find with any update.
The new-look Material Design on Chrome brings in "bold graphics, fluid motion, and tactile surfaces" to your iPhone and iPad. 'Tactile' may be a bit overreaching, but Material Design is a decent visual uptick for Chrome on iOS. A welcome one, too. The new animations are also something iOS users might enjoy (we do).
As for supporting Handoff — we can't quite understand that one just yet. Though Google says they will support your "default browser in OS X", we're not able to see tabs in Chrome for iOS appear in Safari on OS X. It does appear under 'Recent Tabs' for Chrome in OS X, but that's not exactly Handoff. The tabs on Chrome via iOS also don't bring the side-saddle Chrome icon next to the dock in our quick run-through, so it could be busted, but we'll just consider it slow to respond unless there are widespread issues reported.
The update is rolling out over the next few hours, so if you've not seen it yet, sit tight.
Source: Google