Chrome experiment Roll It brings Skee Ball to the browser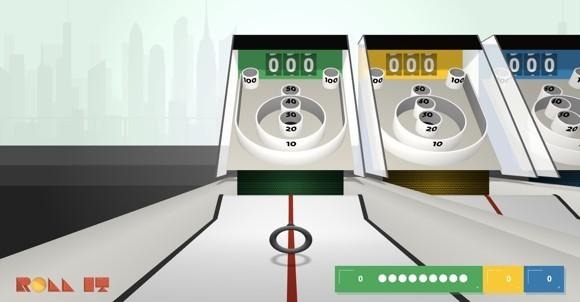 Most everyone we know will play a browser-based game from time to time. While there are plenty to choose from, there are some from Google that are a bit more unique. These, while games, are actually experiments. To be specific, Google launches these games as Chrome Experiments. We got a look at one called World Wide Maze a few months back and Google was showing one called Racer during I/O.
As of today we have one that should be familiar to anyone that has spent time playing games in an arcade or at a carnival. The game is Skee-Ball, though Google has it listed as Roll It. Regardless of the name though, the concept is the same, you roll the balls down the lane launching them to the score buckets above. The unique part about this version is how you play. The game requires the use of a desktop browser and a mobile device.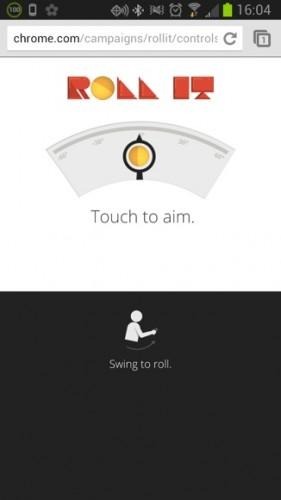 The game play is pretty simple, using your mobile device you set the angle to roll the ball and then swing to roll the ball. The obvious bit about holding your device tightly should go without saying, but that was the warning just in case. While the game play is simple, so is the setup process. Taking a step back and looking at that, you begin by launching the Roll It experiment from the Chrome Experiments website. From this point Google will take you step by step, which is really nothing more than launching Chrome on your mobile device, surfing to a website and entering a code to pair with your computer.
Once at this point you can begin playing. While fun to play, we cannot imagine many spending all that much time using this. In our time playing the game ran nice and smooth, though it did have the fan on our MacBook Air screaming. Perhaps key though, Google uses these experiments to highlight the ease of use. That is to show how you can run these types of games with nothing to install and no real configuration of any kind.
In this case, the Roll It Chrome Experiment is showing off the following items; WebSockets, HTML5 Canvas, Three.js, Go,Google App Engine and Google Compute Engine. Otherwise, while the process to get up and running is rather simple, you can get a brief look at the process as well as the game play in the video sitting above.
SOURCE: Chrome Experiments