Chrome data compression feature expanded to cover more iOS users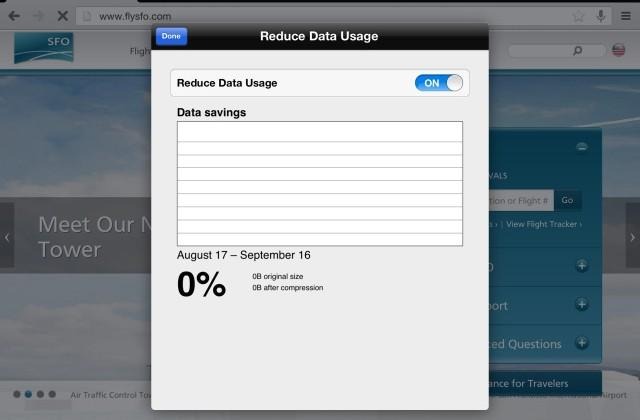 iOS users who prefer to use the Chrome browser on their devices may soon be getting an invite to try a new feature that is being expanded to cover more users. The Chrome data compression feature has been around for some users for a while and Google has announced that it is now inviting more users to try the feature. Google is reportedly showing notifications to more iPhone and iPad users about the availability of the feature now.
Google already has a feature similar to this for Android users. The way the system works is that the browsers request is routed through Google servers where Google PageSpeed tech is used to compress and optimize the content. The process is reportedly able to reduce data usage by as much as 50%.
The reduction of data is accomplished by compressing and minimizing certain components of web pages including HTML, JavaScript, and CSS resources. The compression also removes excess whitespace, comments, and metadata not required to render pages. The first time we heard that this feature was coming to iOS users was earlier this summer.
Google is now actively trying to get people to use the new feature with notifications that read "you're invited." Those notifications are encouraging users to save data by tapping the enable button below the text in the alert message. Those who tap that enable button are taken to page where they can turn "Reduce Data Usage" on or off and check out the data savings they get from using the feature. The feature is reportedly rolling out in stages for iOS users with no indication of how many users have been invited to try it out so far.
SOURCE: TechCrunch