If you're bilingual and use Chrome, we've some good news: you can now enable Chrome Canary to spellcheck multiple languages at once, cutting down on the editing time and eliminating the need to use third-party tools to expedite the revision process. You'll need to manually enable the feature and select which languages you want to be monitored, but after that it'll happen automatically, no additional tweaking necessary. News of the feature first surfaced earlier this summer, but it is now available for all Chrome Canary users to enjoy.
The announcement was made early this morning by self-described "Chromium Evangelist" François Beaufort, who introduced the feature in a post on Google Plus. It's a marvelously simple feature — as you see in the screenshot below, misspell words in two or more languages and you'll get the disapproving red squiggly line under both.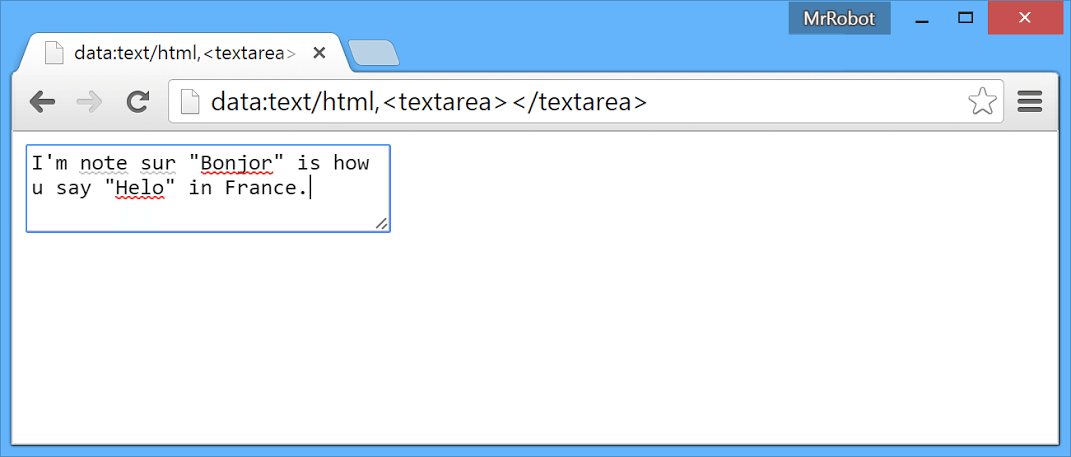 Before the feature will work, though, you'll need to head into Chrome's Settings/languages and add a checkmark to "Use this language for spell checking". Do that for each language you type in, and they'll be included among the spell checker's activities.
The feature isn't in the final build yet — it has been pushed out to the Chromium Canary browser, and you'll need to be using it on ChromeOS, Windows, or Linux machines (Mac users won't get it; Chrome on OS X uses the system's own language dictionaries). The feature has been detailed in the developer channel, where you can poke around if you're feeling particularly interested.