Chrome brings Autocomplete form-filling to mobile web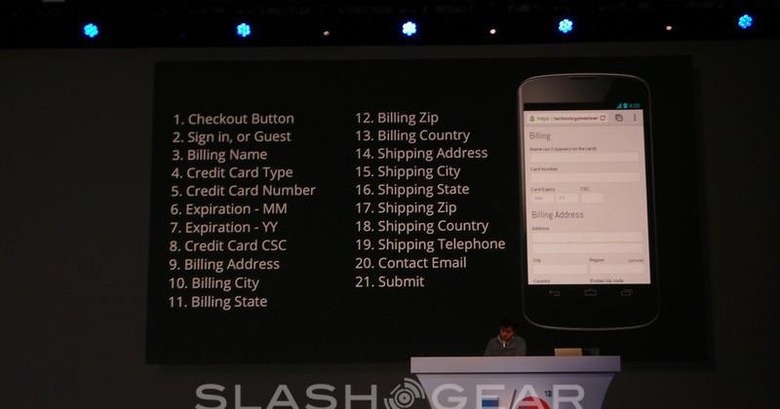 The folks at Google have this week at Google I/O let it be known that they're bringing HTML5 Autocomplete functions to the Chrome mobile web browser for Android. This system will help bring back the massive amounts of users (over 90%, according to Google), that abandon in-browser product purchases on their smartphones and tablets.
Your information saved in Chrome in your desktop browser will be able to sync with your mobile web browser on Android. This means you'll fill out a form, for example, with your name, address, payment information, all the good stuff, you'll be able to save it (as you have been able for quite some time). The big deal here is that this information will be able to be accessed instantly from your mobile Chrome web browser at a tap.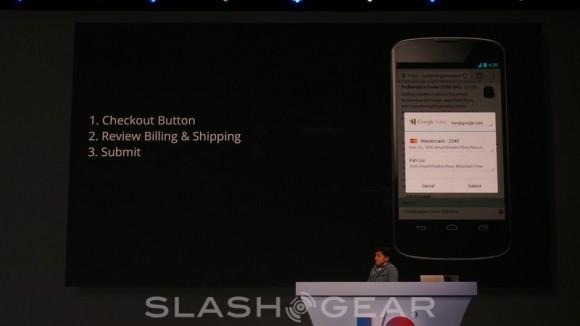 The mobile web browser Chrome for Android allows you to sign-in with your Google account to sync with whichever iteration of Chrome you've already signed-in with. A change on one will be able to be brought up on another, history is the same, tabs can be accessed cross-device, and now forms will be able to be filled automatically.
This system will be rolling out for Android in the very near future – at the moment we're waiting to see how close it is to iOS. Every other update to Chrome mentioned today has been instant and/or cross-device as well as cross-platform. Chrome is being pushed here at Google I/O 2013 as a single system more now than ever before.