Chrome Beta Updates: Profile Switching, 64-Bit On Mac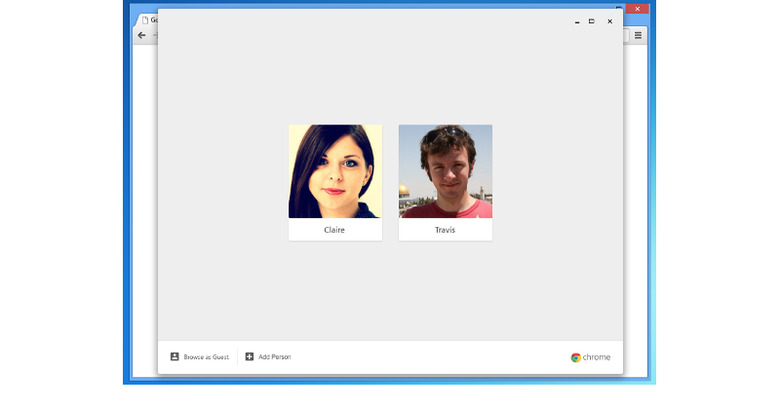 Google's Chrome team is on a roll this week. Just after rolling out the stable version of 64-bit Chrome for Windows, they are doing the same for Mac users, though this time still in Beta form. But beta users, on Mac or otherwise, are all in a for treat as Google announced a new "Guest Mode" feature for the browser.
While our smartphones are, more or less, very personal devices, desktops, laptops, and even tablets are sometimes more of a "communal" property. That may sometimes become a problem when you consider that browsers such as Chrome store personal and personalized information designed around a single user account. Although it is certainly possible to let more than one person utilize that Chrome feature, more often than not it becomes a dance involving logging out, logging in, and logging out again.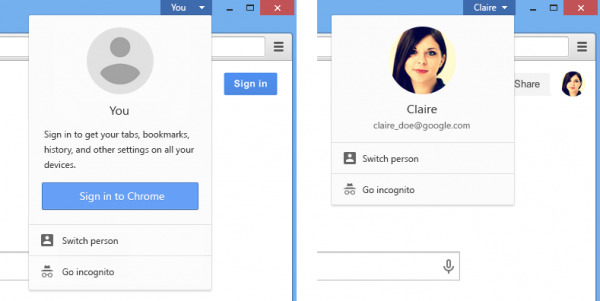 With this new "Switch person" feature, all it takes is just two to three mouse clicks. In the latest beta version of Chrome, a new button appears at the top of the window indicating which user is logged in. So now you can have separate profiles for different users and keep things private and personalized. There is also a new Guest mode for one-time users or those that don't have associated Google accounts. The difference is that once the guest has closed his or her tabs, their browsing information is wiped clean. Now you don't need to abuse Incognito mode just for that purpose.
Mac users on the beta channel also have a surprise for them. Google is now testing the new 64-bit version of the web browser. Like the Windows update, this switch from 32- to 64-bit instruction sets promises to add speed, stability, and better security. In addition, if Chrome is the only 32-bit app you have left on your Mac, you will no longer have to worry about 32-bit libraries taking up the system's resources. However, it also means that 32-bit NPAPI (Netscape Plug-in API) will no longer work with this new browser. Google, however, assures that such remaining plugins are far and few in between and that NPAPI is on its way out anyway.
Unfortunately, not all Mac users will get to benefit from this announcement. In particular, those using first generation Macs that are not capable of running 64-bit systems won't be able to use this new version. Considering that the 64-bit version of Chrome is rolling out to all Mac Beta channels, such users will have to stay with the stable version 37 of the browser, which will probably be the last version to have a 32-bit option.