Chrome adds reset prompt in Windows to combat hijacking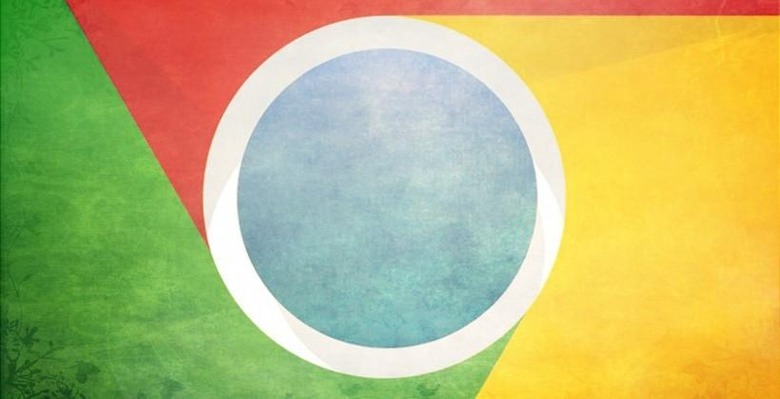 Browser hijacking is an annoying sort of malicious activity that often spawns from downloading toolbars or freeware of some sort, the end result being a messed up browser and trouble regaining control. Late last year, Chrome scored a "Reset browser settings" button, something Google has decided to take up a notch for Windows users.
In a blog post last week, Chrome announced that Windows users with the latest browser version will now get a prompt whenever the browser settings have been changed, giving them the option to click a "reset" button to revert the changes or a "no thanks" button to keep them. Those unaware of the reset option in Settings will now have it brought directly to their attention.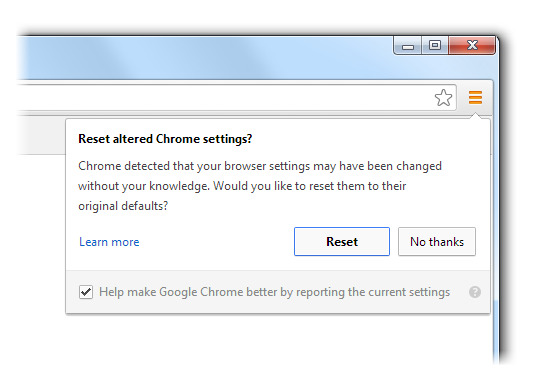 Of course, resetting comes with its own hassles, though nothing as bothersome as dealing with malicious software. Performing a reset will nuke any themes, extensions, and apps you have installed on the browser, which will need to be manually reactivated in the Extensions menu.
Google warns that some malicious hijacking programs are designed so that a second hijacking will take place after the first is reversed. If that takes place, users are encouraged to head into Google's Chrome help forums, and to also utilize the reset button under Settings if something seems amiss but the prompt doesn't appear.
VIA: ars technica
SOURCE: Chrome Blogspot