Christie unveils DHD670-E and DWU670-E digital projectors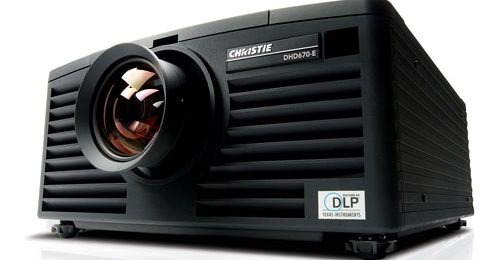 Christie makes projectors for all sorts of uses. If you have been to a movie at a local theater, you may have watched the film on one of the gigantic Christie movie theater projectors. The company isn't all about movie theater projectors though and it offers lines for businesses and other uses.
Christie has unveiled a couple new projectors for installed setups called the DHD670-E and the DWU670-E. The projectors are part of the new E series of offerings that are aimed at bringing some value to the fixed installation market. The projectors are both 1-chip DLP offerings with up to 6000 ANSI lumens and 5000:1 contrast ratio. The projectors are aimed at installs in small auditoriums and medium to large training centers and conference rooms. The DHD670-E has a 1920 x 1080 resolution with the DWU670-E getting 1920 x 1200 resolution.
Both of the projectors have dual lamps. The DHD670-E has a high brightness six-segment color wheel and an optional rich color wheel. Pricing is unannounced for these projectors, but the Christie name isn't usually associated with cheap.