Chorus.im brings mobile messaging to your browser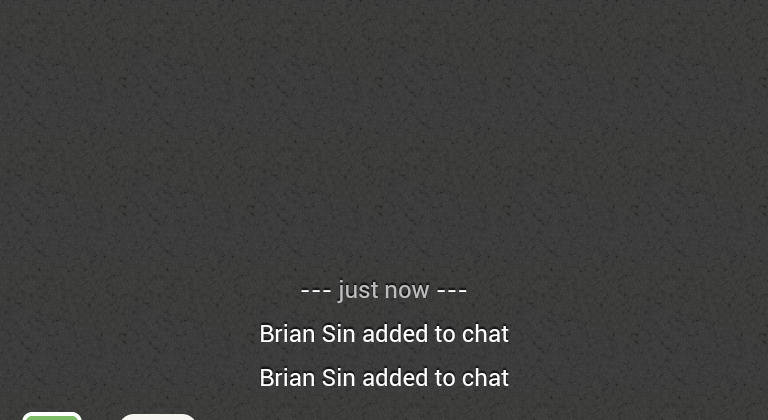 There's a newcomer to the world of mobile messaging apps, and one with a standout feature that sets it apart from services like Whatsapp, or Kik Messenger. The newcomer is called Chorus.im and it allows mobile users to access its service directly from their mobile web browsers without needing to download their app. The messaging service features a uniform design throughout its stand-alone app, desktop browser version, and mobile browser version.
Chorus.im is very simple to get started with. You can sign up using your email, or you can just link your Facebook or Google account to the service. To start a chat message, all you need to do is invite a contact via phone number or email to initiate a conversation. The contact can join in by clicking the "join" button sent to their emails. This will be efficient for contacting buyers or sellers from Craigslist or eBay. You are able to have an instant chat with the person without needing to divulge your phone numbers. This allows users to use what Chorus.im says are "disposable chats".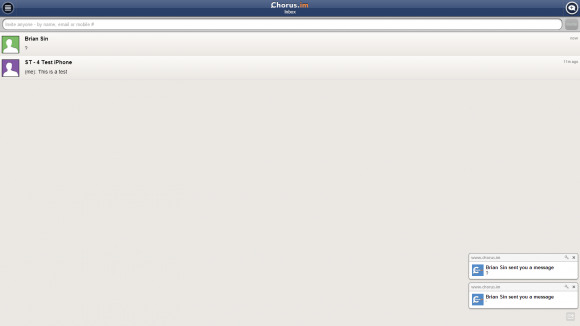 When using Chorus.im on your desktop's web browser, you will receive notifications on the bottom right of your screen. Push notifications have yet to make it to the mobile browser version of Chorus.im, which is why the startup has launched stand-alone apps. They're hoping to incorporate mobile browser push notifications within the next few years. While using the Android app, I noticed that there are still many bugs that need to be worked on, but that's not surprising considering this service is still new. Android users may experience screen blackouts from time to time.
In the future, Chorus.im will start advancing more towards being a browser app. Eventually, the service will get rid of its stand-alone mobile apps. Chorus.im will have a difficult time prying users away from Whatsapp, or convincing users that it's different from Facebook Messenger, which allows users to message via their desktop or mobile device. Nonetheless, having "disposable chats" will be a major selling point for Chorus.im, and when it is able to enable push notifications through mobile browsers, it'll be a major contender in the messenger market.
[via Forbes]