Chinese Sunway BlueLight MPP supercomputer hits world's most powerful list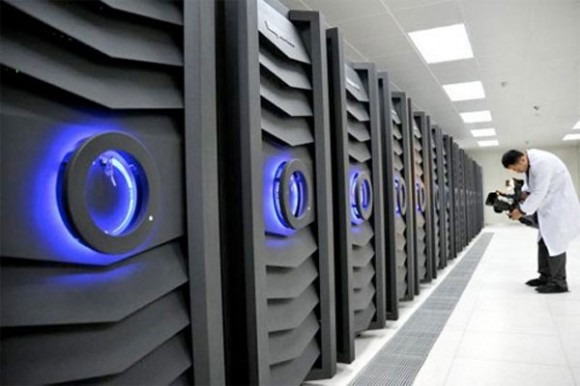 Supercomputers are insanely powerful machines that have performance that makes your desktop look like a calculator watch from the 80's. These machines can do more calculations in a second that most machines can do in many times that span. China lags behind the world in supercomputer performance but a new supercomputer has come from China called the Sunway BlueLight MPP and it is fast enough to grab a spot on the list of the most powerful in the world.
The new supercomputer is installed at the National Supercomputer Center in Jinan. According to reports, the machine is capable of about 1,000 trillion calculations per second landing it in the top 20 fastest globally. Inside the machine, it has 8,700 ShenWei SW1600 microprocessors. The entire machine was designed and built in China.
The theoretical performance of the BlueLight would put it at about 74% of the computing power of the fastest supercomputer in the US. That fastest American machine is the Jaguar supercomputer that is the third most powerful supercomputer in the world. Jaguar is in use at the Department of Energy facility at the Oak Ridge National Laboratory and was built by Cray.
[via Hot Hardware]