Chinese space crew land safely after a successful mission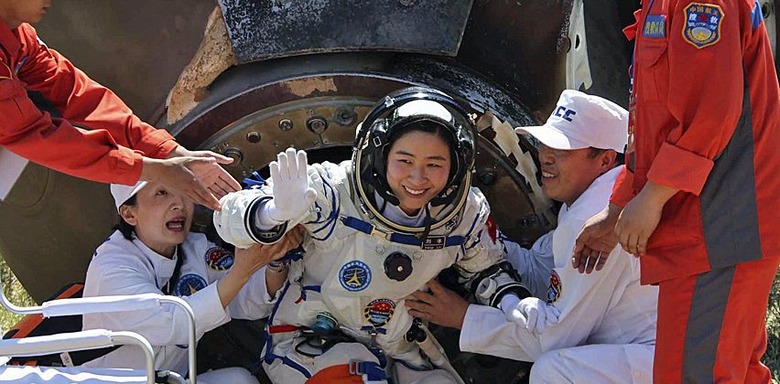 Following a 13-day space mission, a Chinese space capsule carrying two crew members and China's first female astronaut returned safely to Earth today. All three astronauts successfully completed a manual docking with the Tiangong-1 laboratory module during the mission.
Extensive medical monitoring of each crew member was critical and all three members emerged today from the capsule after landing in China's north-western Inner Mongolia region with each member appearing to be in good health. The first manned mission to the module was their longest and most challenging mission to date.
Space program commander Gen. Chang Wanchuan declared the mission to be a success and an important milestone for the country's progress in space exploration. Another manned mission had been scheduled for later on in the year however it may be delayed depending on the evaluation of the completed Shenzhou 9 mission and the Tiangong 1's condition.
"Tiangong-1, our home in space, was comfortable and pleasant. We're very proud of our nation," female astronaut Liu Yang said. The Tiangong 1 module has a few more years until it will be retired and permanently replaced with a 54-tonne space station around the year 2020.
[via BBC]