Chinese HTC One gets extra features not found elsewhere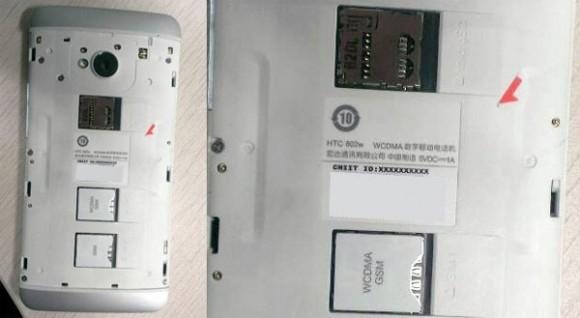 The HTC One smartphone has very nice features and there are a lot of people out there looking forward to getting their hands on the device. One of the things that some users have lamented about the new smartphone is the fact that it lacks a microSD card slot for storage expansion. As it turns out HTC is offering a version of its One smartphone in China with a few extra features that will make some users jealous.
It's common for smartphone manufacturers to offer multiple versions of any particular device specifically to suit different carriers. In the US this commonly happens with versions of a new smartphone for AT&T, Verizon, and T-Mobile. The same thing is happening in China with China Unicom, China Mobile, and China Telecom each getting their own version of the HTC One.
Some images of the HTC One 802W have turned up online showing this particular device has a few hardware features that are apparently exclusive to China. Those features include a pair of SIM card slots and a memory card slot. While most people can live without that extra SIM slot, the fact that the Chinese version of this phone gets a microSD card slot will irritate some people.
The SIM card slots and the memory card slot are hidden underneath a removable back cover for the Chinese version of the phone. The European version of the smartphone has only a single SIM card slot and the back cover is not removable. There's no word on whether or not any of the hardware specifications have changed in the Chinese version of the smartphone.
[via Engadget]