Chinese firm No. 1 unveils D6 smartwatch packing Android 5.1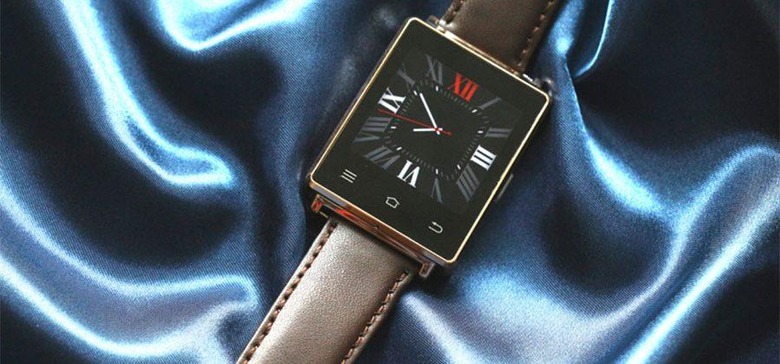 Say smartwatch in front of a bunch of people and a few brands come to mind like Apple, Samsung, and Motorola to name a few. One company name that the majority of people probably don't know is a Chinese firm called No. 1. No. 1 makes smartwatches and its latest wearable is called the D6 and it is a very nice looking device indeed.
The D6 is powered by Android 5.1, and improvement over Android 4.4 that was used in the No. 1 D5 smartwatch launched previously. Other than word about Android 5.1 being the OS behind the scenes, we don't know much else about the wearable. We can tell that the watch comes with a leather band and appears to have a heart rate sensor on the back.
The hardware under the hood is unknown as is the price. Compared to the No. 1 D5 smartwatch, the new D6 is much more attractive and has a more premium look to it. Presumably, all the features we expect like GPS, health apps, and notifications will be supported. The D5 had Google Play support and GPS along with 512MB of RAM and 4GB of internal storage.
Power for the D5 was from a 450 mAh internal battery and the wearable was waterproof. The round screen of the D5 had 360 x 360 resolution; the rectangular face on the D6 will certainly differ here. Pricing for the D6 is another unknown, the D5 wearable sells for around $115 online right now, that price is said to be at a 64% discount though so expect the new D6 to be around $200-$250 and we should be close to pricing.
SOURCE: Android Headlines