Chinese EV startup Byton to debut SUV at CES 2018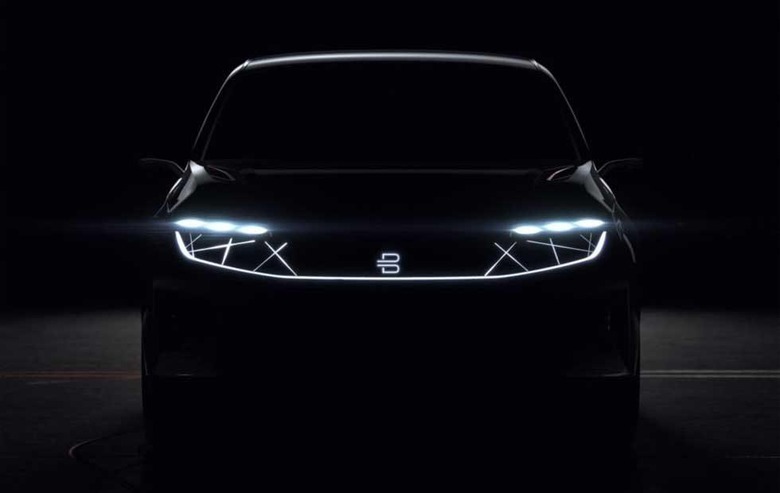 If you have never heard of the name Byton, you aren't alone. The company is a new Chinese startup that wants to make electric vehicles. It's very first EV is an electric SUV and that ride will be unveiled at CES 2018.
Byton is a company led by an ex-BMW i division head Carsten Breitfeld acting as CEO. Byton also has former Nissan execs on its payroll. As yet the SUV has no name and the dark images you see here are all we really know about its style.
One of the images shows what appears to be a camera for the autonomous capability. Inside the car has a gigantic display that runs the entire length of the dash. The car promises 5G connectivity for mobile internet and has facial recognition and can recognize voice and hand gestures.
The vehicle is a mid-size SUV and the steering wheel appears to have its own display in the center. Byton does say the car will have autonomous drive functions and will use machine learning. That machine learning allows it to examine and remember surroundings and scenarios.
Word is that the vehicle will have an electric driving range of over 300 miles. One other tidbit is that Byton promises the car can charge with a week's worth of power in the time it takes to enjoy a cup of coffee. The official unveil will happen on January 7 at CES.
SOURCE: Autoexpress