China's simulated Mars camp is open to tourists and researchers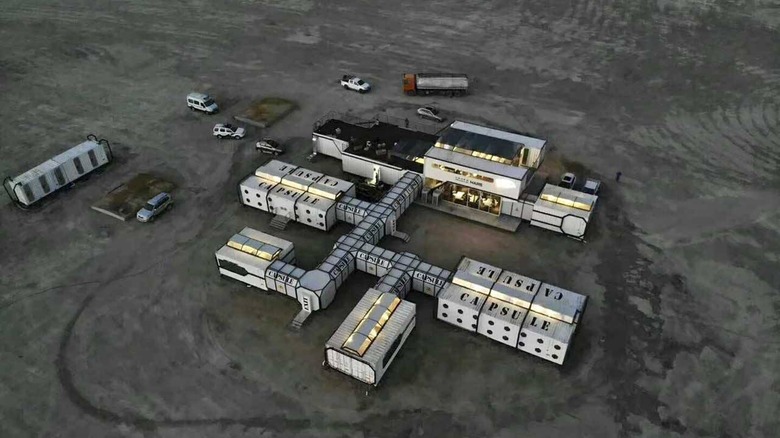 China has a rover on the moon's far side right now called Chang'e 4, and it has shared photos of the far side in the past. China has plans for more moon missions in the future with the launch of the Chang'e 5 planned for later this year. China also wants to go to the moon and is working on a Mars rover for 2020.
China's plans for space exploration appear to be grand with it having unveiled a new simulated Mars camp in the remote and arid desert outside the Qinghai province. The camp is open to tourists, researchers, and the media. It's not billed as a government training facility.
The Mars simulation camp is 80-acres in size and is 37 miles from the town of Lenghu near the upper reaches of the Qinghai-Tibet plateau. This portion of China is an arid desert region and is said to the place on Earth that is most unlike being on Earth according to the camp manager, Gao Junling.
The land the camp is situated on is the most similar area to Mars that can be found in all of China according to Pan Guohui, director of China Aerospace Science and Technology Corporation's cultural and creative unit. The camp has a base separated into a Mars landing site and a fully enclosed Mars camp area with a tent and cabin mix.
The camp area can accommodate up to 160 people to give them a fully immersive experience of life on Mars. The camp was built to mimic the style of camps that might be placed on Mars in the future. Camp construction began last June, and cost 150 million yuan, or about $22.36 million. China has been clear that this is a tourist destination, not a serious training ground for future Mars astronauts.