China's military has a camouflage bus for gaming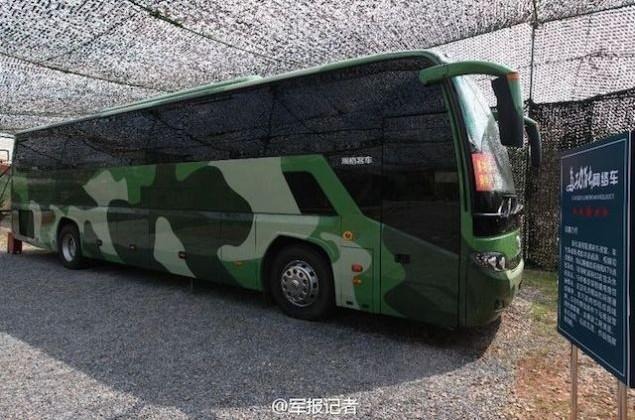 A bus isn't the most common vehicle to be seen in a military's repertoire, but in and of itself is nothing worth noting. One in use by the Chinese military, however, is an exception, not because of what it is, but because of what it holds: video games.
According to Chinese website Weibo, the bus belongs to the Second Artillery Corps, China's strategic missile forces. It isn't entirely clear what the bus's ultimate purpose is, but at least for now (and perhaps permanently) it is functioning as a techie way for soldiers to get some downtime.
Check out the SlashGear Cars Hub for news, first rides, and more!
The bus (the kind you'd take across the country) is painted with camouflage and, according to the images in the gallery below, decked out with a couple tables, some captain seats, and four or so laptops through which soldiers can apparently play video games.
The bus is air conditioned and equipped with Internet connectivity, and it is suggested the soldiers can also use it to avoid feeling isolated and bored during "days in the mountains".
VIA: Kotaku