Chic USB Jewelry for both sexes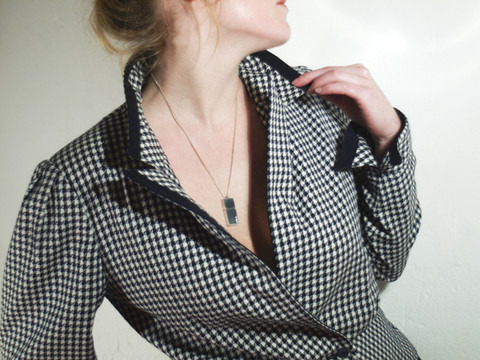 USB drives have become a gadget that some of us can't live without, even for a few moments in the day. Which has spawned a bit of USB jewelry, that is typically way too over the top and frankly, a bit cheesy. However, two designers have teamed up to create a few attractive and understated bits of USB jewelry.
The entire line is limited edition and there is absolutely no info on availability or pricing. The jewelry keeps it fairly simple, some are adorned with a few understated gems, but nothing too gaudy. The nice thing is that the line offers things for both sexes. The men have cuff links as well as a masculine bracelet. The women a couple different bracelets and necklaces and for both there is also a keychain.
The line was created by an industrial designer Tonia Welter and a jewelry designer Julia Reyman. All of the items are made of sterling silver but are available in other materials such as gold and platinum. They can also be engraved and have gemstones added. Hopefully sometime soon they will update their site to give a bit more information.
[via crave]