Chevy Volt production model in action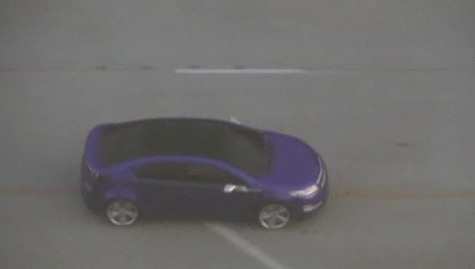 Could an electric car that actually, you know, looks nice, be on the way? The Chevy Volt certainly does seem to possess a decent looking body, and though the spy shots don't give a good idea of the car's performance, it gives me hope.
A production model of the Chevy Volt will be featured in the upcoming feature film, Transformers 2 and someone with a camera has filmed the vehicle in action. It appears to have a full moon roof, and the side mirrors appear white or metallic.
This car has been heavily under wraps, so it's interesting that it's been leaked. Perhaps this was done on purpose? It's hard to say. What I can say is that it's good to see an electric car with a more commercial appeal.
[via CrunchGear]