Chevy teases all-new 2020 Silverado HD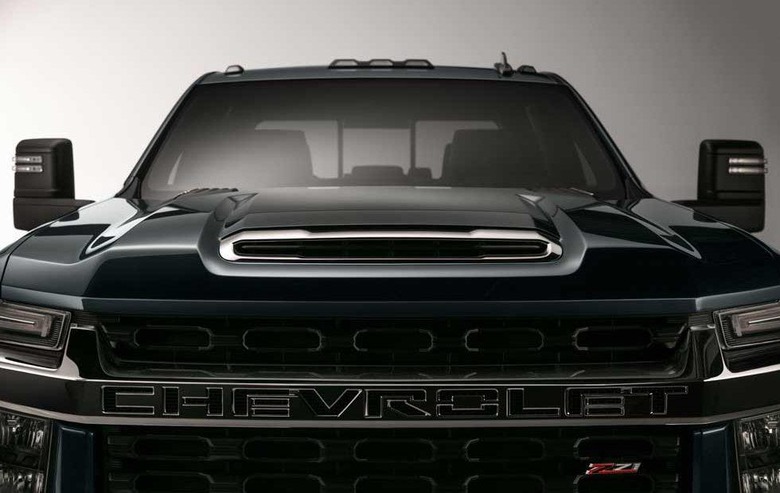 Chevrolet is teasing its Silverado HD truck that will debut in 2019 as a 2020 model. Chevy says that this will be the third all-new truck in the Silverado line in 18 months. The Silverado HD will slot into the line with the 2019 Silverado 1500 and the 2019 Silverado 4500/5500/6500HD trucks.
Chevy isn't giving up much in the way of details on the new Silverado HD, it's only saying that it is designed specifically for the priorities of heavy-duty truck customers. That likely means big diesel engines and lots of towing and payload capacity.
Chevy will begin on-road testing of the new Silverado HD prototypes in the "near future." The new truck will meet the increased durability and validation standards. It will also have "bolder, larger proportions" according to the automaker.
Chevy will unveil more product information next year with the first production models rolling off the assembly line in Q3 2019 in Flint, Michigan. The 2019 Silverado 1500 debuted back in January. One big feature of that new truck was the use of mixed materials to shave 450 pounds off the crew cab V8 models.
Chevy's Silverado 4500HD, 5500HD, and 6500HD chassis-cab models debuted last month and will go on sale in late 2018. Those are medium-duty trucks for commercial customers. You can read more about the all-new 2019 Silverado 1500 here.
SOURCE: Chevrolet