Chevy StabiliTrak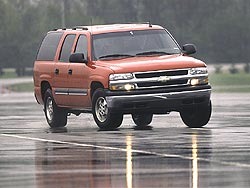 According to the Insurance Institute for Highway Safety, they estimate that nearly 10,000 deadly wrecks could be prevented yearly if electronic stabilization technology was used on every vehicle. GM and Chevy are working to that end.
What is StabiliTrak? That's the same question I had, and I expected some answer that I couldn't readily comprehend, something that went way over my head, not so much.
StabiliTrak is a fairly simple concept to grasp, it measures the difference between the steering wheel angle and the direction the vehicle is actually turning. Then it checks the steering wheel position, sideways force, the speed of the vehicle, and its response to the steering wheel to apply braking forces and/or change the torque of your engine to help keep you safe and on the road.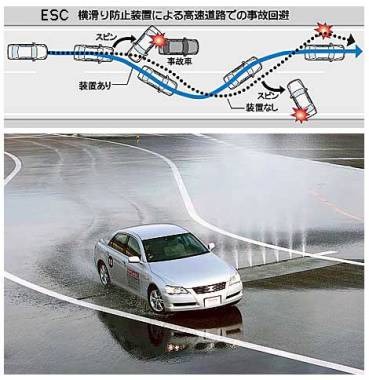 By 2007, this year, the technology was to be made standard on almost all the GM SUVs and vans sold in the US and Canada. That seems to be the case, and it is also an option available on several other vehicles as well.
StabiliTrak [via Chevrolet]