Chevy shows off Code 130R and Tru 140S concepts in Detroit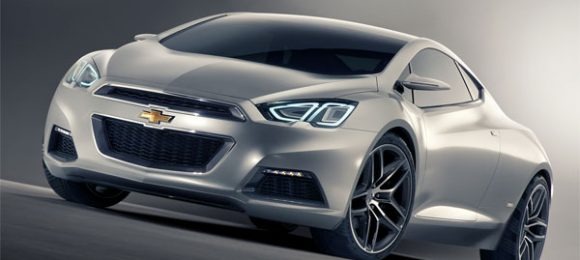 GM's Chevrolet brand has rolled out a pair of small and compact concept cars in Detroit to lure younger buyers back to the brand. The two cars are the core 130R and the Code 140S. The 130R is a tall looking, very upright car with four seats in a couple profile. It reminds me a bit of the Camaro combined with the BMW 1 series.
I don't really care for the design honestly. I can see this coming to market as a refresh of the dead Cavalier. The car uses a turbo 4-cylinder and eAssist tech that has start/stop tech and recaptured brake energy. The 140S is billed as an "affordable exotic" four seat sporty coupe. It has a very raked looking profile that is more attractive.
It reminds me a bit of a more muscular Volt that mated with a Mitsubishi Eclipse of the last generation. The car has the same turbo 4-cylinder under the hood as the other concept. The engine is the GM 1.4L Turbo Ecotec with 150HP. GM thinks the cars could be sold in the low $20,000 range.