Chevy shows off 2015 Colorado mid-size truck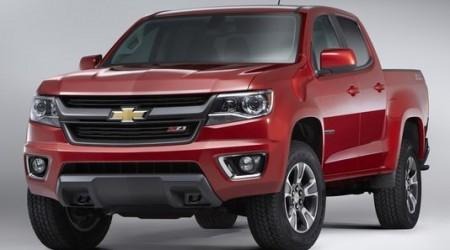 In years past, just about every automaker that offered a full size truck also offered a compact or mid-size truck. As the years passed and sales declined for that segment, some makers discontinued their small and mid-size trucks because the price and capability difference between the smaller trucks and full size units was minuscule and most buyers opted for the larger truck.Chevrolet is now offering up some details of its next generation mid-size truck called the Colorado. Oddly, while Chevy is showing the truck off now, it will be almost a year before it hits dealerships. The new Colorado will turn up as a 2015 model next fall.
The market for mid-size trucks isn't growing either. With all available offerings combined, mid-size trucks sold only 200,353 units in the first ten months of this year. Chevrolet had previously stopped selling the Colorado in the US as of August 2012. It has been selling the truck overseas.
The 2015 model Colorado is based on the truck sold overseas, but has been modified significantly for the US market. Chevrolet says that there hasn't been a good mid-size truck entry in the market in 10 years and that many who might be interested have moved on to mid-size SUVs or sedans. Chevy thinks its new Colorado can lure those customers back into the mid-size truck market.
The Colorado will offer a 2.5L 4-cylinder producing 193 hp. An optional 3.6L V6 will be available producing 302hp. Both engines will be paired with a six-speed automatic transmission. Chevy plans to offer a 1.8L diesel as an option in 2016. The truck will be based on a downsized Silverado frame.
SOURCE: USA Today