Chevrolet Trax brings Small SUV to the whole globe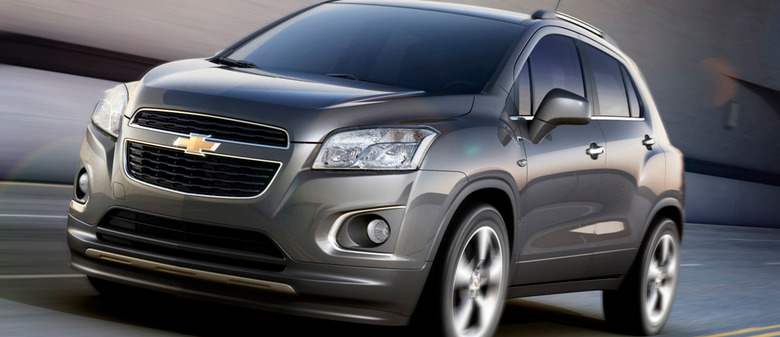 This week the folks at Chevrolet have revealed that they'll be adding a lovely new Small SUV to their global lineup, setting up here to have it on display at the Paris Motor Show this year. This vehicle will be bringing room for five passengers as will not be showing up in the USA. Why make a fabulous vehicle such as this and release it everywhere except for the United States? Because Chevrolet already has a vehicle by the name of Equinox that's bringing the heat across the nation right this minute!
This next generation vehicle will be released to customers in more than 140 markets and will be released in Mexico and Canada first and foremost. Chevrolet will be bringing this vehicle to be shown off in-person to the Paris Motor Show and will also be bringing the recently revealed Malibu mid-sized sedan as well as the Colorado pickup, TrailBlazer mid-sized SUB, and Cruze station wagon. Mary Barra, GM senior vice president of Product Development, spoke on this newest entry into the Chevrolet lineup.
"The Trax provides Chevrolet an entry into a growing small SUV segment and delivers the flexibility, great fuel economy and car-like handling that urban explorers around the world require. After a record sales year in 2011 and a record first quarter, Chevrolet continues to meet customer needs by expanding its portfolio with strong new entries." – Barra
The draw on this vehicle will be its ability to offer up interior elements and details executed "to standards usually found in more expensive vehicles." What we'll likely see is a less expensive vehicle bringing the same heat much more expensive vehicles tout today, perhaps showing a trend for the future in which the auto industry is able to offer up their "premium" manufacturing at a price that's affordable by the masses generally purchasing used vehicles today. Check out more in our Chevrolet timeline below.