Chevrolet teases next-gen 2016 Volt with January reveal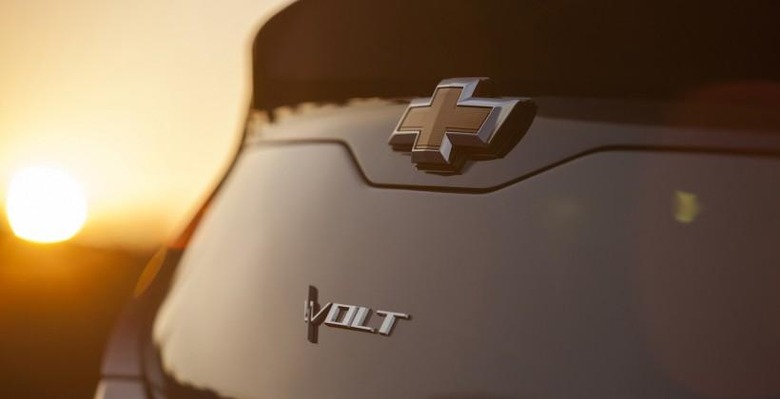 Chevrolet's 2016 Volt will make its debut in January at the North American International Auto Show, the company has confirmed, updating the range-extended hybrid. The new car will build on the existing Volt's combination of an electric powertrain with a gas-powered engine that operates as a backup generator to prolong drive time even when the batteries are flat.
Still, Volt owners can opt to charge up the hybrid from a regular EV power supply, and thus avoid using gasoline as much as possible. All-electric range is around 38 miles, though once the traditional engine kicks in that jumps to around 380 miles.
According to GM, regular chargers see around 900 miles between filling up the gas tank. The Volt is currently the best-selling plug-in passenger car in the US, the company points out, likely aided by the fact that it can be had for under $27k after subsidies.
Details on the new 2016 Volt have not been shared, beyond the image above of the car's newly-redesigned rear glowing gently in the setting sun. A shot of the current car is below if you're wondering how the two differ: there looks to be more angular detailing around the rear glass and the Chevrolet badging, while the shut-line to the trunk has changed too.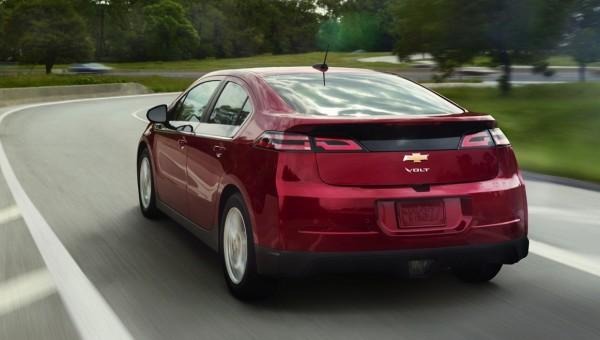 What remains to be seen is whether Chevrolet will listen to owners and would-be owners, and get rid of the little-loved swathe of black plastic running along the shoulder-line of the existing Volt.
The new car will also presumably form the basis of an updated Cadillac ELR, which shares its core running gear with the current Volt. That, of course, assumes that Cadillac will keep the ELR around; sales of the luxury plug-in hybrid coupe have been low, not helped by its hefty price tag that starts at more than $75,000.