Chevrolet Menlo EV is the Tesla Model Y rival you can't buy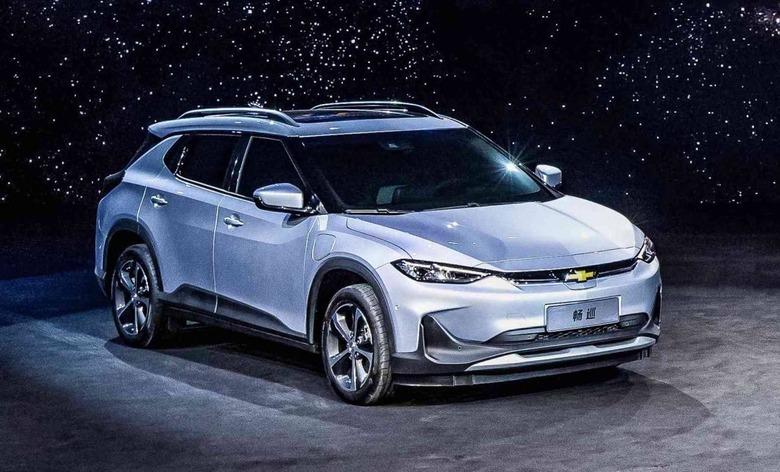 Chevrolet finally has the all-electric crossover we've been hoping the automaker would make, but there's some bad news about the new Menlo EV. General Motors has been promising a big push in electrification over the next four years, but that's unfortunately going to include some disappointment for those drivers in the US.
While Chevy does have an all-electric car at the moment, the Bolt EV, its overall size and hatchback body-style aren't to everybody's taste. The general consensus has long been that a crossover EV would be far more popular with American drivers, who can't seem to get enough of the raised driving position and beefier aesthetic.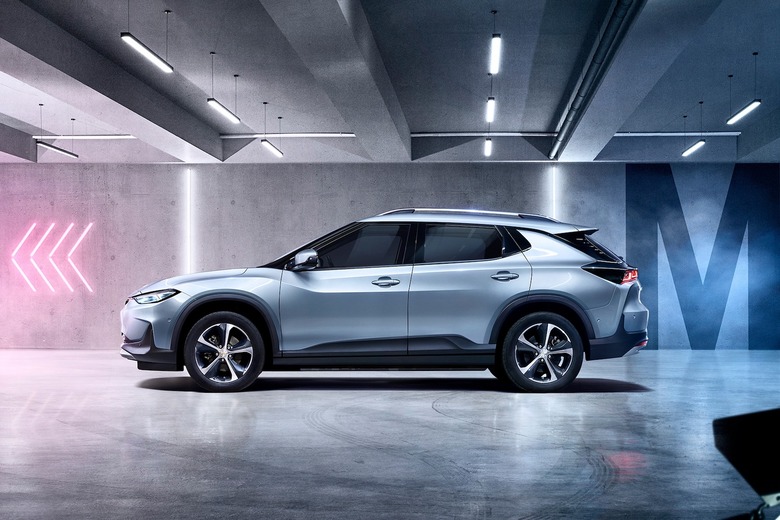 Such a car has been slow to arrive, however, so you can imagine our excitement upon seeing the Chevrolet Menlo EV. Announced last week, it's a more upright, chunky version of the automaker's electric car, with a range apparently estimated at up to 410 kilometers on the New European Driving Cycle (NEDC). That would be likely to work out to around the 200 mark on the US EPA test, given the differences in how EV range is measured.
It's a moot point, anyway. If there's one thing we're sure of, it's that the Menlo EV won't be coming to the US. A Chevy spokesperson confirmed to Roadshow that the electric crossover is, indeed, specific to China.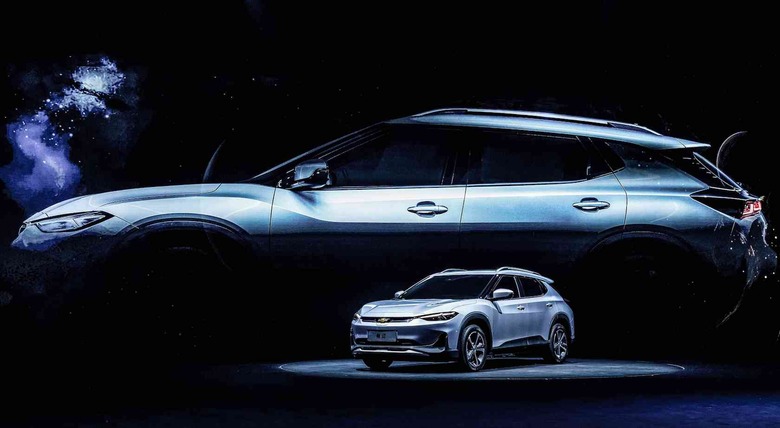 The automaker says that it looked to the FNR-X concept of 2017 for its styling inspiration, though the Menlo EV squashes the profile down for a more wagon-y dynamic. In fact Chevrolet even describes the car as a sedan, though that might be more to suit China's appetite for that body style more than what it actually resembles.
What the Menlo EV looks like inside is yet to be revealed. Chevrolet says it should have the company's new MyLink infotainment system, including remote start and a virtual car key on a smartphone. There'll also be smarter voice control.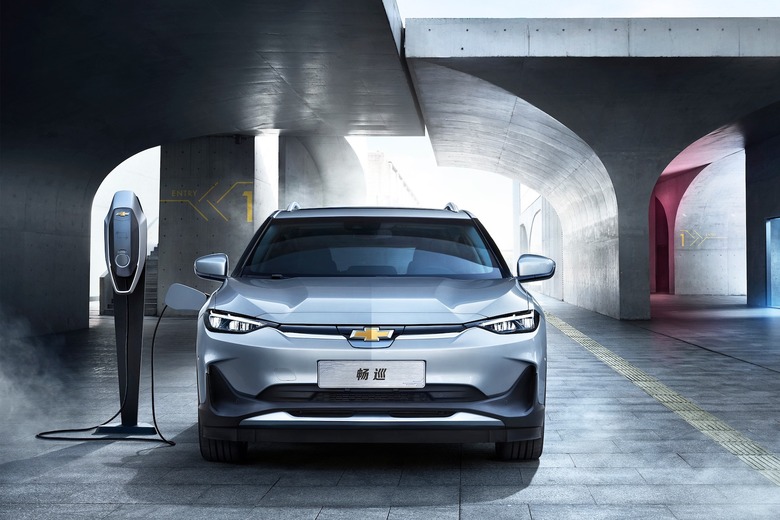 As EVs go, it's a fairly handsome one. Certainly, it fits in with the aesthetic of other recent Chevy crossovers and SUVs, like the Blazer – which also, coincidentally, made its debut in China this past week. Pricing will presumably be the factor on which its success hinges, but here's hoping Chevrolet remembers the American love of crossovers and comes up with the Bolt crossover we've been waiting for so long.