Chevrolet finished the first batch of 2016 Camaros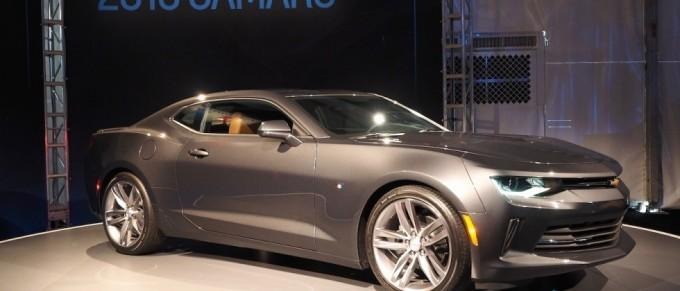 Chevrolet is looking to start a new Pony Car war with Ford and Dodge with the unveiling of its leaner and more powerful 2016 Camaro. Chevy has announced that this week the first production 2016 Camaros rolled off the assembly line. With the first batch of the cars off the line, dealers should begin getting the cars in the middle of November.
Chevy priced the 2016 Camaro to compete directly against the new Ford Mustang. The new SS lost some weight in the redesign and can now hit 60 mph from a standstill in 4-seconds for the auto transmission and a bit longer at 4.3 seconds for the manual.
If you want more details on the 2016 Camaro, check out our first drive with the car. GM has moved Camaro production to the Lansing plant in Michigan where the Cadillac CTS and ATS cars are made. Previously Camaro production was in Canada.
The cars being built right now are coupe versions of the SS and the LT. Convertible versions of both cars aren't set to hit dealers until next year. The 1LT Camaro starts at $26,695 with the Camaro SS starting at $37,295. All 2016 Camaros come with a nice standard equipment package including backup camera, auto climate control, power front seats, and push button start. Chevy is expecting big sales from the LT versions of the car.
SOURCE: Motortrend