2016 Camaro SS hits 60 mph in 4.0 seconds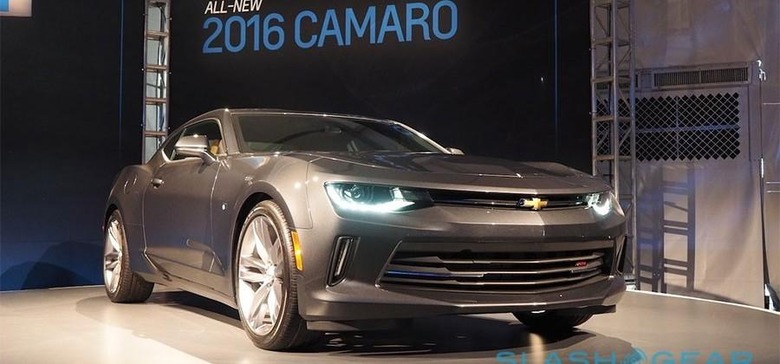 We already know pretty much everything there is to know about the all-new 2016 Chevrolet Camaro. We've already climbed behind the wheel of the car for a little hands-on time at the track. One thing that Chevy was keeping mum on was the official performance numbers for the car. We were expecting impressive numbers from the car considering its lighter weight and powerful V8 engine.
The official performance numbers are now available and the 2015 Camaro SS will run from a standstill to 60 mph in 4.0 seconds, assuming you choose the paddle shift 8-speed auto transmission. That performance comes in part thanks to a 223-pound weight reduction and a 455hp V8 engine under the hood.
That 4-second sprint makes the 2016 Camaro SS the fastest Camaro SS ever built. If you keep your foot in it, the new Camaro SS will eclipse the quarter mile in 12.3 seconds, again with the 8-speed auto. Opt to row your own gears and you will be looking at a 0-60 time of 4.3 seconds and a quarter mile in 12.5 seconds.
The base 2.0 turbo Camaro reaches 60-mph in an impressive 5.4 seconds with the manual or 5.5 seconds with the auto, both doing the quarter mile in 14 seconds. The mid-range 3.6L V6 cars can do the 0-60 run in 5.2 seconds for the manual and 5.1 seconds for the auto with quarter mile times of 13.7 and 13.5 seconds respectively. The all-new Camaro goes on sale this fall starting at $26,695 for the Camaro 1LT and $37,295 for the 1SS.
2016 Camaro SS Performance