Chemex gets lazy with Ottomatic coffee brewer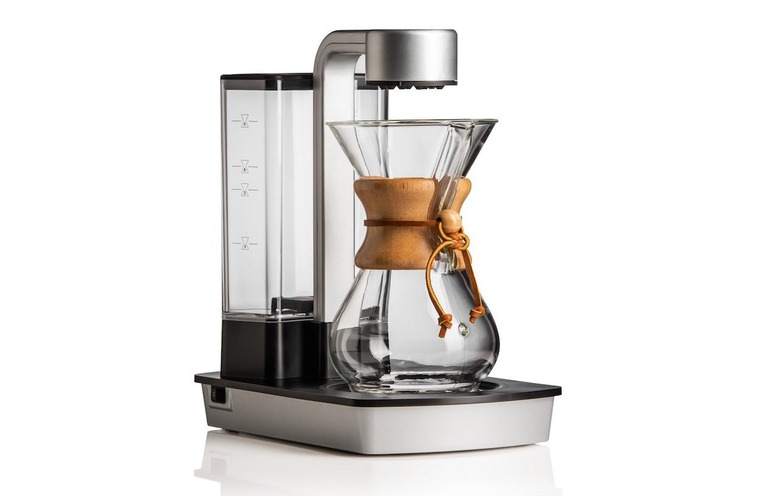 Chemex may normally be one of the more labor-intensive ways of making coffee – not to mention one of the more popular – but lazy caffeine addicts can now automate the process with the Ottomatic maker. The new brewer keeps the hourglass-shaped Chemex flask, but replaces the brewer's hand (and their hot-water kettle) with a heating system and "Greedy Cup" sprayhead, that still takes into account factors like pre-infusion time.
As any keen coffee maker will attest, there are a couple of factors that need to be satisfied to end up with a decent cup. For a start there's water temperature, with the Ottomatic heating within a range of 197.6-204.8F as per Speciality Coffee Association guidelines.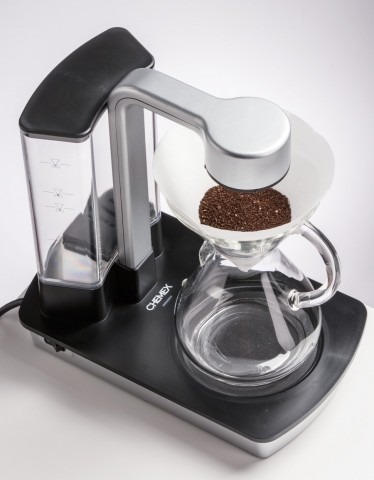 A little of that water then gets pulsed over the ground coffee for a pre-infusion, before it's pulsed across the whole coffee bed. Chemex says the pulsing helps keep the target temperature.
The brewed coffee, meanwhile, sits on top of a hotplate, kept at the 176-185F range.
Now, it's not a fully-automatic process – you'll need to grind the coffee yourself, of course, as well as fold the filter cone and slot that into place – but if standing over a 10-cup Chemex slowly dribbling water is enough to drive you into the arms of a pod-coffee machine in the morning, it could certainly be convenient.
The automatic drip cone or Chemex process has been one quite a few crowdsourcing projects have tried to take on, with a variety of rotating arms, clever spout designs, and other tweaks to ensure evenness of saturation. Whether one from Chemex itself will do a better job remains to be seen.
The Chemex Ottomatic is up for pre-order now, priced at $350. Deliveries are expected to begin in January 2015, and it'll work with all of Chemex's flasks, from 3-cup to 10-cup.
VIA Sprudge; Billy Steele
SOURCE Chemex