Cheaper NOOK Tablet 8GB tipped for Wednesday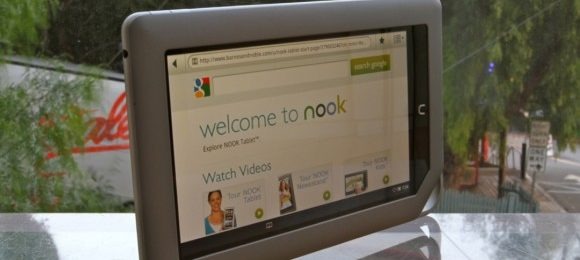 Barnes & Noble is reportedly readying a cheaper version of its NOOK Tablet for launch this week, with the 7-inch ereader/slate dropping onboard storage so as to shave away at its price. The new 8GB variant will be officially unveiled on Wednesday, February 22, according to internal Walmart documentation shared with The Verge, though there's no indication of quite how much cheaper than the existing $249 NOOK Tablet the new entry-level version will be.
Still, given the status of the tablet/ereader market at the moment, a good guess would be around the $199.99 mark. That would pit the NOOK Tablet head-to-head with high-profile rivals like Amazon's Kindle Fire, as well as cut-price Android tablets commonly seen in discount stores.
Despite its $249 price tag, the NOOK Tablet has been quite the success for Barnes & Noble. The slate was the retailer's fastest selling device to-date in Q2 2012, leading B&N to consider splitting off the NOOK business.
In store availability of the new, 8GB NOOK Tablet is tipped for this Wednesday, so we won't have long to wait to see if the rumors pan out.