Cheaper Nintendo Switch may be only months away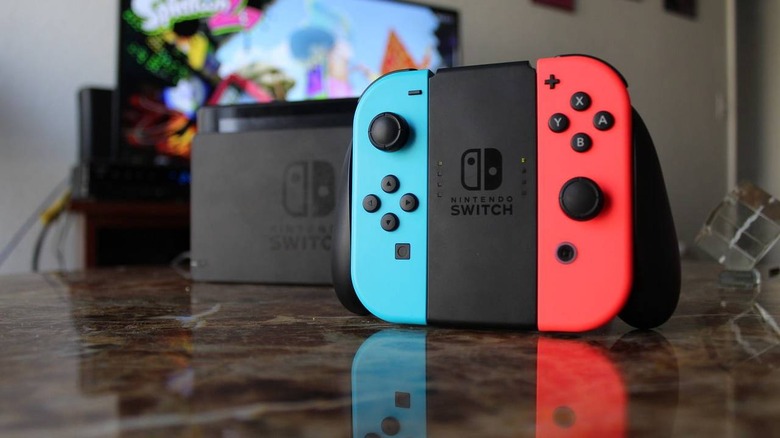 For some time now, we've been hearing rumors and reports that claim Nintendo will launch a less expensive Switch and offer it alongside the current model. Nintendo still hasn't said anything official about its plans, but today another report is making these claims once again. Most surprising, though, is that this new report says Nintendo will launch two new Switch models this year.
The first is that cheaper Switch that has popped up in rumors many times before. Today's report doesn't shed any light on what will make this model less expensive than the Switch that's currently offered, but we've heard in the past that it might be offered without a dock or with non-removable Joy-Cons attached to the sides.
According to Bloomberg, which spoke to two unnamed sources familiar with Nintendo's plans, that cheaper Switch will probably be on shelves by the end of June. If that's true, we might see it become one of Nintendo's big announcements at E3 2019, though of course, the company may also opt to reveal it before then in a special Nintendo Direct.
Bloomberg's report also mentions that the "existing Switch will receive a modest upgrade this year," while noting that a more powerful version of the console currently isn't being planned. So, perhaps Nintendo is planning to give the Switch the New 3DS treatment – maybe outfitting it with marginally more powerful hardware without making generational leaps in capability.
So, assuming this report is true, it may not be long before we have at least one new Switch model on offer. We'll find out if these claims are accurate soon enough, as June and E3 2019 are practically right around the corner at this point. Stay tuned.