Chat Perf accessory makes your iPhone smell good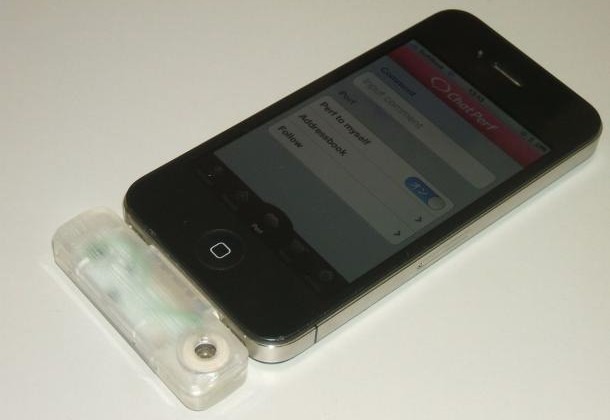 It's not that smartphones smell bad by any means (although they are covered in trillions of germs), but it doesn't hurt to make the area around you smell good. A Japanese perfume company called Chaku Perfume has made a small iPhone accessory that allows you to remotely trigger a puff of fragrance or other smell to someone else's iPhone.
Using the accompanying app, you can send a fragrance blast to a friend who also has the accessory and app. And of course, you can trigger smells on your own device as well if you're in the mood for a good scent. We can't deny that this would make a great gag gift, and the reactions of the ladies in the video below will probably be the best thing you watch all day.
The accessory plugs into your iPhone's 30-pin port (sorry iPhone 5 users), and contains an atomizer and a small tank of the perfume of your choice. Once the device is plugged in and you have the app ready to go, it's all a matter of tapping a button to release a small scent of perfume for your nose to enjoy.
The Chat Perf costs $63, which is a little pricy for a device like this. As mentioned, it would certainly make a great gag gift, but $63 is a bit much for such a product. We're also not sure how refills work or how much they cost, but hopefully it's nothing like printer ink, where you pay $20 for a refill for what seems like every two weeks.
[via CNET]