Chat Heads hits Facebook for iOS: we go hands-on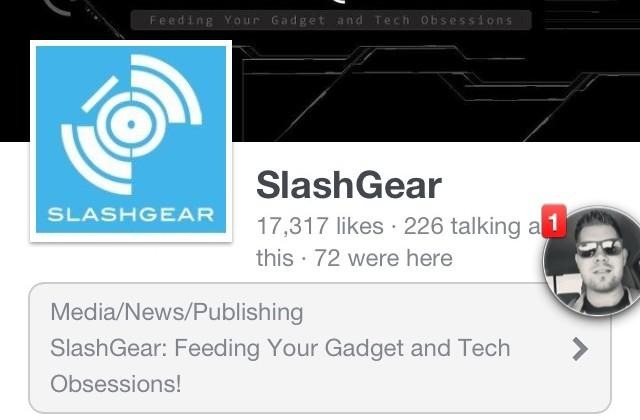 Today the Facebook Home universe has begun to jump in to iOS for the iPhone, starting with Chat Heads and likely stopping there as well. While the Android version of Facebook Home commands your entire smartphone experience from the first lock screen to the place where you launch apps, this update to the iOS version of Facebook simply adds the Chat Heads feature to the app itself. This means you'll be chatting with your friends from anywhere – just so long as you're still inside the Facebook app.
What you've got here is Facebook's Chat Heads messaging environment stuck inside the Facebook app itself – as long as you never leave the Facebook app, you've got the same thing as you'd have been working with in Android (essentially). See our full Facebook Home review for Android right this minute! While the Android version of Facebook's messenger experience in Chat Heads allows that little head to appear on top of basically any app or screen, here you're only getting it inside Facebook.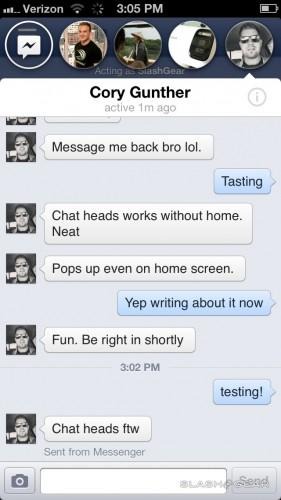 This update comes from within the basic Facebook app for iOS for iPhone first. We're expecting the iPad version to follow soon after, while the Facebook Messenger app appears to have been completely unaffected. Though it would make sense for there to be one cohesive messaging experience here, it's understandable that the Messenger app wouldn't need a modification – you're only chatting, that's it!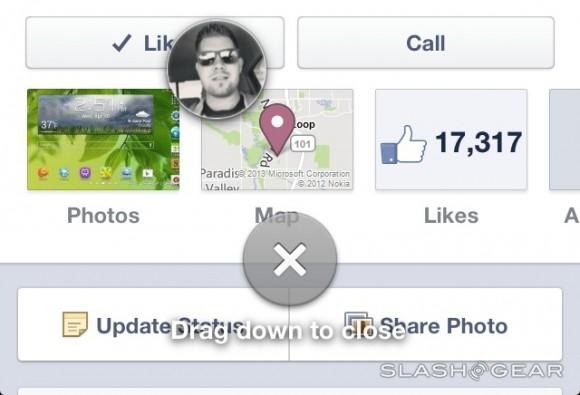 Other than this Chat Heads addition, we're seeing some stickers added to messages – cute! We're also seeing the addition of Music Feeds, Photo Feeds, and Game Feeds – new ways to interact with each of these is included with the iPhone version while the iPad version gets essentially a total revamp. Based on the newest version of the web browser-based Facebook experience, the iPad app has now been brought into the massive future.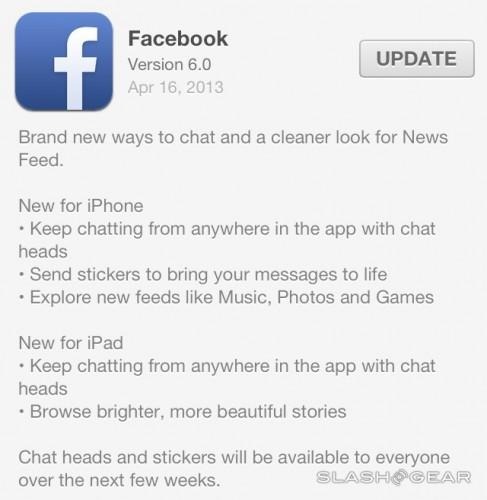 Also important: Facebook has made it clear in the app update notes we're seeing here that Chat Heads will be made available to all users (on iOS, we must assume) in the coming week. Just wait your turn, iPad users!