Charmin puts VR on a toilet, Smells on a sensor, TP on a robot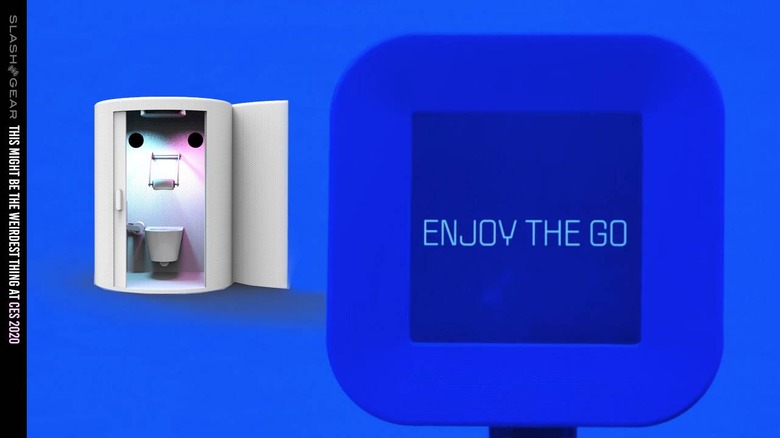 Charmin has a set of three conceptual designs for CES 2020, including a toilet paper-retrieving robot, a smell sensor, and a VR experience for the WC. Before we go too much further, it's important to note, here, that Charmin has expressed that these items "won't be for sale in the future." That's unfortunate, especially given the helpful nature of the rolling toilet paper retriever. The VR experience might be best left in the conceptual universe.
Charmin Rollbot
The Charmin Rollbot is a relatively simple piece of equipment that's more of a "if this then this" machine than anything else. It has an "antenna" inside that "receives a signal from a stranded person mid-go." The robot has infrared sensors to allow it to navigate through hallways and rooms. It has a "TP Holder" on its head to keep safe a "payload of one roll of Charmin."
This Rollbot also has a "Friendly Face" in the form of a small square display at the center of its bear-like head. This face "provides emotional support in your moment of need." This device was produced in three different colors – and, again, we wish it were really coming to market.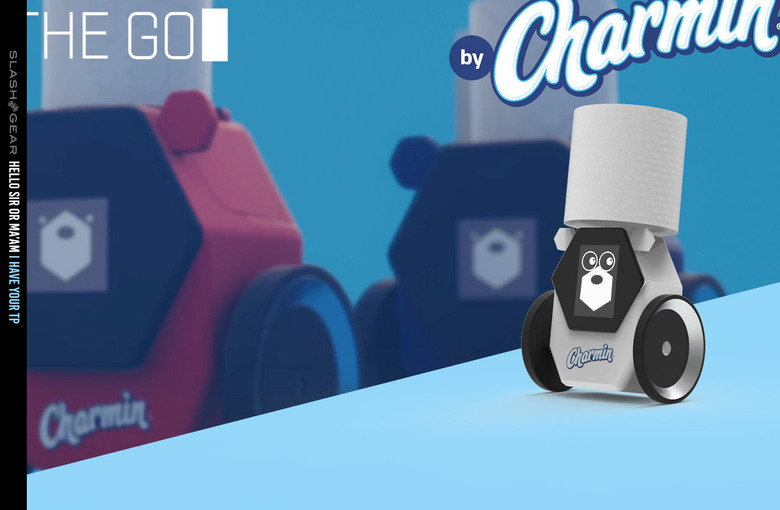 SmellSense
The SmellSense device from Charmin is slightly less realistic in its execution, given that humans come equipped with their own – in the form of a nose. This concept comes in two parts – one sensor (for detecting the smells), and one display. This system is meant to allow the user to "know it's been dealt, before it's been smelt."
The one looks like a bear-shaped box and contains a "Digital Nose Sensor" that "detects bad smells." Once a bad smell is detected, this machine's brain sends a "bathroom status" to a secondary device. The secondary device consists of a processor, wireless signal antennae, and an LED display. The LED display "displays whether it's safe to enter."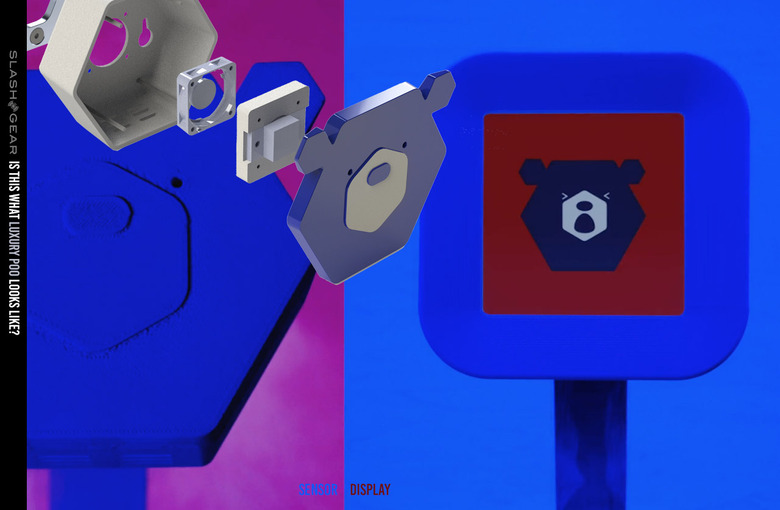 The display will either say "ENJOY THE GO" or "WAIT IT OUT" along with animations of the bear face. The display could be placed just outside the door of a bathroom – or all the way back at one's own desk. Sound like something you need in your home right now?
V.I.Pee porta-potty
Made for concert venues and events, the V.I.Pee is a luxury porta-potty with a VR headset inside. This VR Headset will allow the user to "enjoy a front-row view while you go." This potty also sports Surround Sound that's so good, "you might not want to go back to your seat."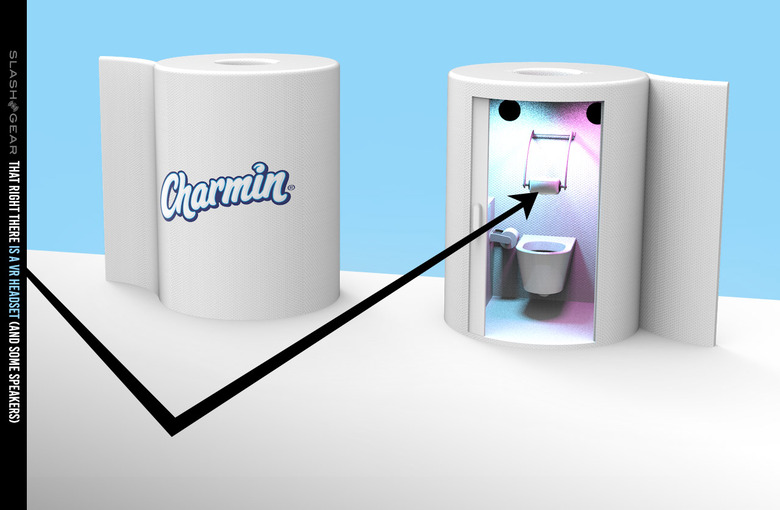 You've really got to suspend your belief with this one, given the litany of reasons why it wouldn't really work. The amount of poo smell alone would be... a nightmare come true. Take away the toilet element, however – there we might have something that could be viable for people who want to go to a concert without actually coming in contact with other humans.
Can you even imagine such a thing? Take a peek at a whole bunch of other oddities this week as we explore CES 2020. This year's even stranger than the last!